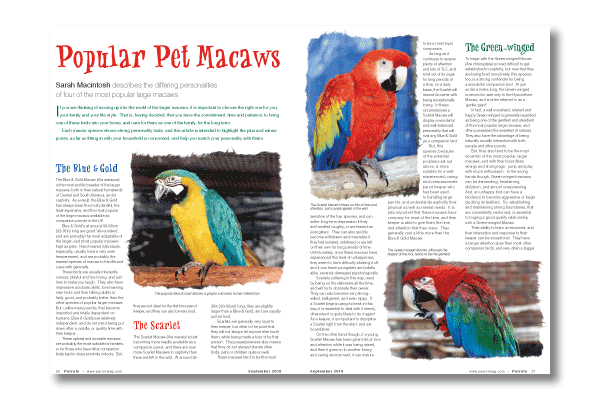 Sarah Macintosh describes the differing personalities of four of the most popular large macaws

If you are thinking of moving up into the world of the larger macaws, it is important to choose the right one for you, your family and your life-style. That is, having decided, that you have the commitment, time and patience, to bring one of these birds into your home, and care for them as one of the family, for the long-term.
Each macaw species shows strong personality traits, and this article is intended to highlight the plus and minus-points, as far as fitting in with your household is concerned, and help you match your personality with theirs.
Read more in the magazine…