By Leslie Moran

Cook one cup of quinoa.  When cooking quinoa, use two cups of water to one cup of grain.  After bringing it to the boil, cover it and cook it at a low simmer for about 15 to 20 minutes, or until the germ separates from the seed.  The cooked germ looks like a tiny pinwheel and should have a slight texture to it like al dente pasta.  A rice cooker can also be used.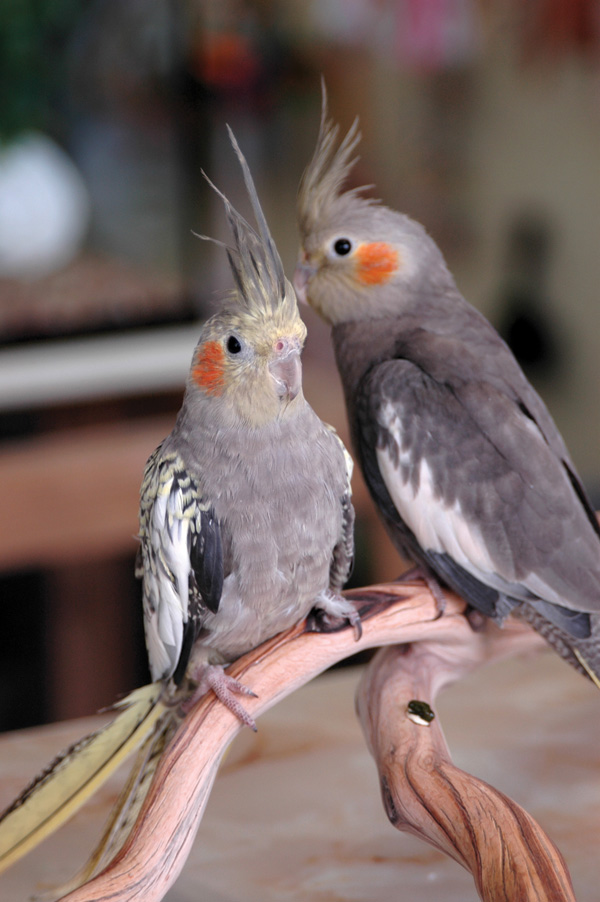 Meanwhile, wash and finely chop or grate approximately two cups of mixed raw vegetables.  You can use a combination of fresh raw carrots, beetroot, green beans, peas, broccoli, celery, kale and dandelion greens.

After the cooked quinoa has cooled, mix in the chopped vegetables and lightly toss.  Serve to your birds as is.

When serving yourself, you may want to add some seasoning herbs such as dill, parsley, or garlic powder.  Tamari or soy sauce can also be flavourful.  You can also serve over a bed of red leaf lettuce, and top with your favourite salad dressing.
Photo on left courtesy of Leslie Moran. Photo on right courtesy of Michael Bailey.