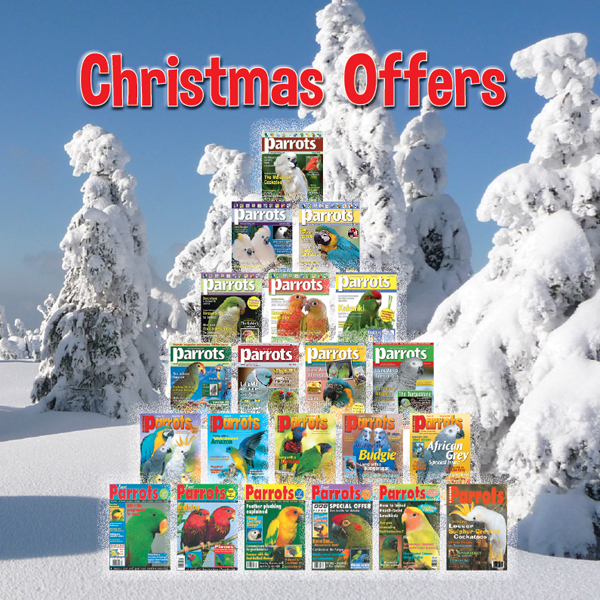 Sorry to remind you, but Christmas is just around the corner! If you are looking for some great present ideas for your parrot-loving friends or family – or yourself! - we've got some cracking offers in the November issue (202). You can buy back issues at special prices when you order 5 or more, there are special deals on CDs or DVDs – buy any 3 and get the lowest priced one free, and a great Christmas subscription offer of 10% off or a free gift. Postage and packing are free worldwide.
Take advantage of these great offers while you can.
NB. All offers while stocks last. All Christmas offers will end on 31st December 2014.
You can see the Christmas offers here or alternatively, buy the November issue here