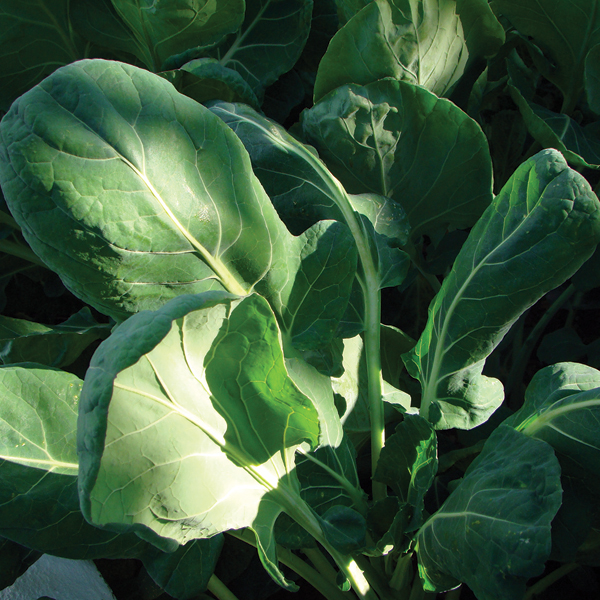 By Pauline James
It is essential that all parrots have a good quality mixed diet, and fresh, dark green leafy vegetables can play an important part.  But, what do you do if your parrot flatly refuses to eat its greens, which provides a myriad of health benefits, including the all-important vitamins A and K?
Here are six great ideas to get a parrot eating fresh, leafy greens:
Weave whole leaves in and out of the cage bars, level with the top perch, to attract the bird's attention, and make it curious.
Pierce broccoli on a 'parrot' skewer and hang in the cage, which will provide wholesome food as well as some fun.
Chop greens up into small pieces and mix into a favourite food, such as egg food or sweetcorn.  Start with a small amount and gradually increase the quantity, as the bird gets used to the taste.
Make up a green leaf parcel in front of the parrot with a tasty morsel inside, so that the bird has to tear at the leaf to get at the treat inside.  Secure with a bird-safe leather tie.
Nibble at green leaves enticingly in front of your parrot, to tempt him into trying them too.
Chop greens into small pieces and bake them in a protein and vitamin A-rich birdie bread.  This is a very palatable way for a parrot to eat lots of nutrient-rich foods, if he is a picky eater. 
Here is a quick and easy recipe for

BIRDIE BREAD
1 large fresh pumpkin or sweet potato, cubed and pre-boiled
1 tin sweetcorn, drained
1 doz eggs beaten + shells ground up
3 cups wholegrain flour
2 cups rolled oats
½ tsp baking powder
1 cup of freshly chopped greens
1 cup of fresh, chopped walnuts
1 chopped red pepper
Preheat oven to 425°F or 220°C.  Thoroughly mix all the ingredients together and add enough water to make the mixture into a thick pancake-like consistency.  Line four loaf tins with greased tin foil, and divide mixture between them. Cook for around 20-25 minutes until golden brown.  Test that the loaves are cooked by inserting a skewer into the centre of each one, and ensure it comes out clean.  Chop up and freeze until needed, and offer warm.