By Pauline James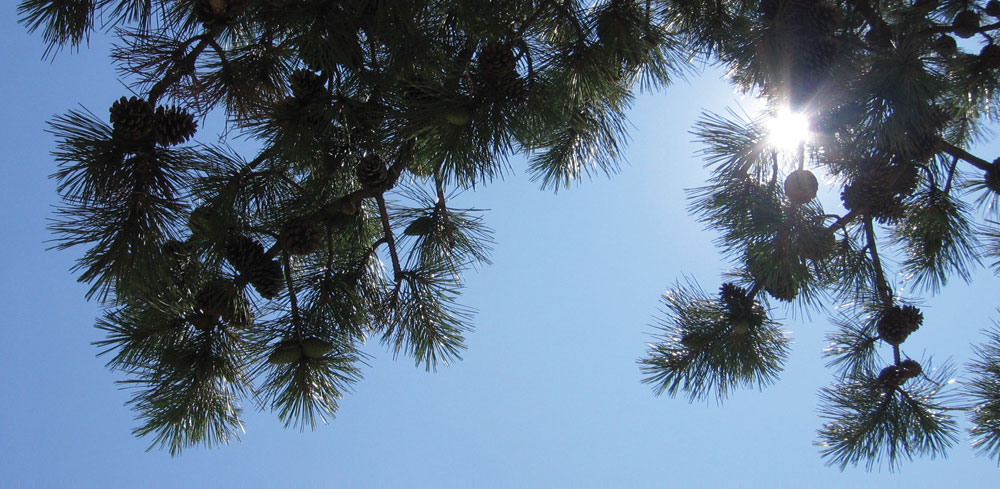 Pine cones of all shapes and sizes make great natural treats or playthings for parrots, and apart from a little time spent collecting and cleaning them, they cost nothing! The cone's multiple woody scales make them easy to hold and manipulate, and as a bonus, each one contains an edible seed, safe for parrots. But, even if not appreciated as a food, parrots just love rolling, chasing, chewing and tearing pine cones apart!
The best time to collect pine cones, typically from spruce or pine trees, is generally in early autumn. It is important to gather them as soon as possible after they have fallen to the ground, and before the October rains arrive. Cones need plenty of rain, to grow and develop on the tree, but once they have fallen to the ground, attract fungal and moss spores, harmful bacteria and insects, if they get rained on, day after day.
Go prepared with a bucket or plastic shopping bag, as pine cones often exude a sticky sap, and cotton bags or wicker baskets can get spoilt. Select only the youngest, firmest, lightest-coloured and driest cones, and avoid those that are wet, slimy, or sticky, or show signs of mould or mossy growths.
Once home, cones can be soaked, washed, and rinsed to get rid of any excess sap, invisible spores, or insects, particularly earwigs hiding inside, or baked in the oven, to render them parrot-safe.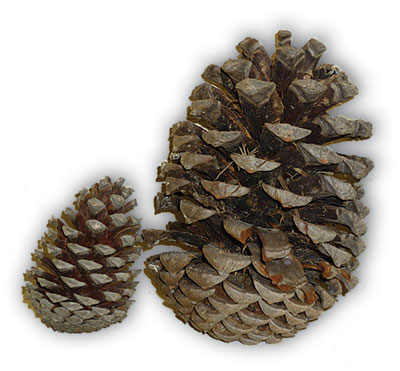 To wash, empty cones into the kitchen sink and cover with warm water, anti-bacterial liquid soap and a little avian disinfectant, and leave to soak for 45 minutes. Then, thoroughly rinse each cone under the running tap, if any remain sticky, repeat the process. Once clean, lay the cones out, and leave to dry naturally in the sun.
For the second 'cleaning' option, line your largest baking trays with tin foil (to protect them from the sap) and place in an oven pre-heated to 200°C. Bake for 20 minutes, or until the sap has dried-out and lost its stickiness. Keep an eye on them, and don't raise the temperature further, otherwise they may scorch, or even catch fire! Then, turn the oven off, leaving the cones insitu for a further two hours, to thoroughly dry out and cool.
Very often it is the simplest things that parrots love the most, and natural pine cones, accessible to everyone, are guaranteed to keep them amused for ages!