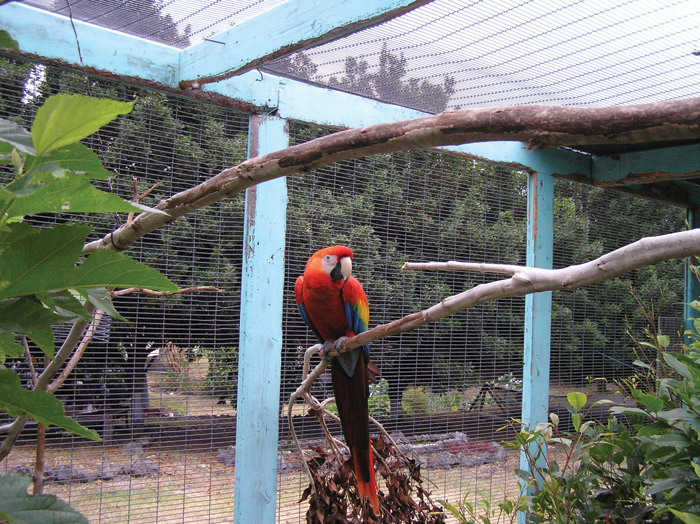 If you have a wooden outside flight attached to a solid (concrete or slab) base, you can run into problems with rot if the panels are resting directly on the hard surface. Water can collect and cause problems. Raising the flight about half an inch, by using non-corroding spacers, will ensure there is a gap that will allow wet timber to dry out and, therefore, avoid rotting problems. Similarly with metal flights, the same can be done especially if the panels are painted and where there can be a risk of corrosion. In all cases, it is advisable to securely fix the flight to a hard base. Using a hard base, with slightly raised side panels, will make cleaning easy, as well as keeping out unwanted visitors. But ensure any
space between a flight and
the ground will not allow any
of the occupants to escape!
Photo: Eb Cravens