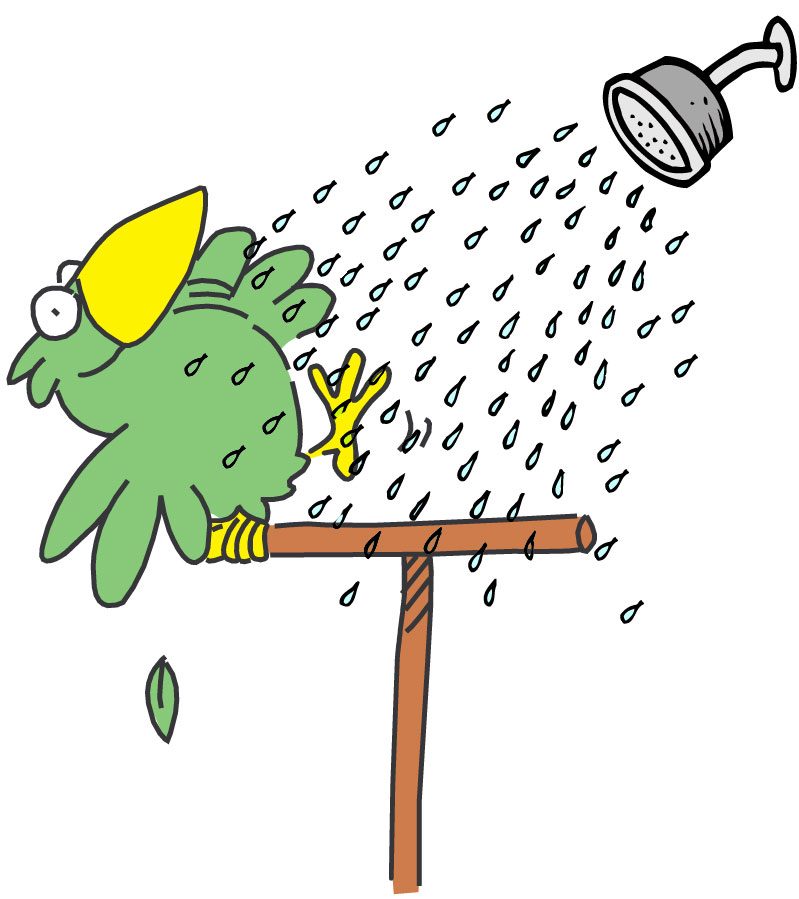 It's always a good idea to spray your parrot regularly and it might be more appreciated in hot weather. However, your parrot's spray bottle could become a health hazard if it is not kept scrupulously clean.
Follow these rules to make sure your parrot's 'showers' are always safe:
• It is not adviseable to leave water in a spray bottle after use, as it can attract mould and harmful bacteria.
• Thoroughly wash the bottle periodically.
• Fill the bottle with half hot water, half white vinegar.
• Soak for at least 30 minutes.
• Spray the solution through the nozzle, then remove it and soak the nozzle too, for at least 30 minutes.
• Rinse thoroughly and run fresh water through the nozzle.
• Leave separate components to dry thoroughly before re-assembling.