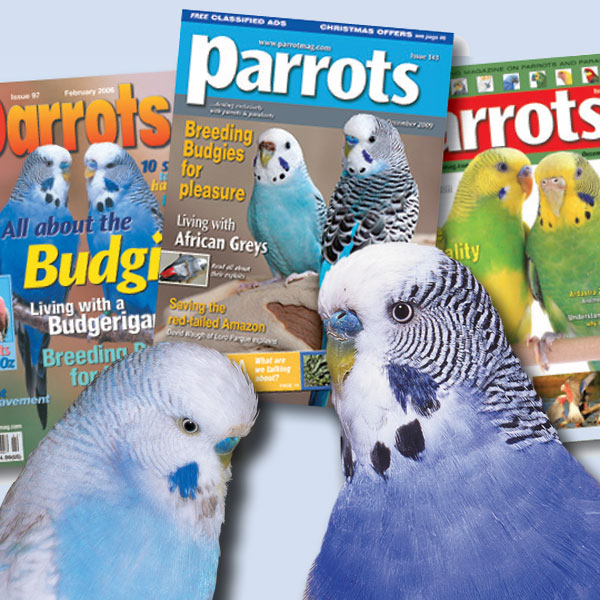 As you know we have a large number of back issues now as the magazine is up to issue number 213! We are running a Back Issue Profile every Saturday and Sunday on Facebook, so you can see what articles have appeared in each issue from the very first issue in December/January 1995.

We thought it might be helpful if we also listed in which back issues articles about certain birds have appeared and we will run this as a series on our blog, starting this week with Budgerigars. Please note that some articles are Readers' Stories.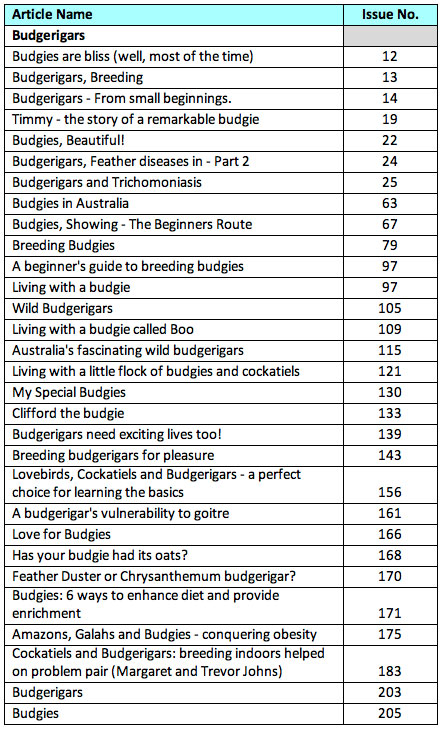 Prices from UK: (each back issue):
UK £3.95 Europe £4.95 RoW £5.95 USA & Canada US$9.00
All prices include p&p/shipping.

Ordering back issues is easy, either on our website by clicking here, or call us on 01273 464777.