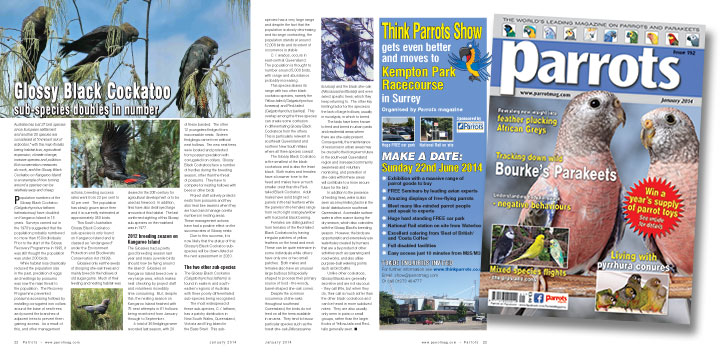 Glossy Black Cockatoo sub-species doubles in number
Australia has lost 27 bird species since European settlement and another 20 species are considered at "imminent risk of extinction," with the main threats being habitat loss, agricultural expansion, climate change, invasive species and pollution. But conservation measures do work, and the Glossy Black Cockatoo on Kangaroo Island is an example of how turning around a species can be relatively easy and cheap.
Population numbers of the Glossy Black Cockatoo (Calyptorhynchus lathami halmaturinus) have doubled on Kangaroo Island in 15 years. Surveys carried out in the 1970's suggested that the population probably numbered no more than 150 individuals. Prior to the start of the Glossy Recovery Programme in 1995, it was still thought the population was under 200 birds.

Buy Now!