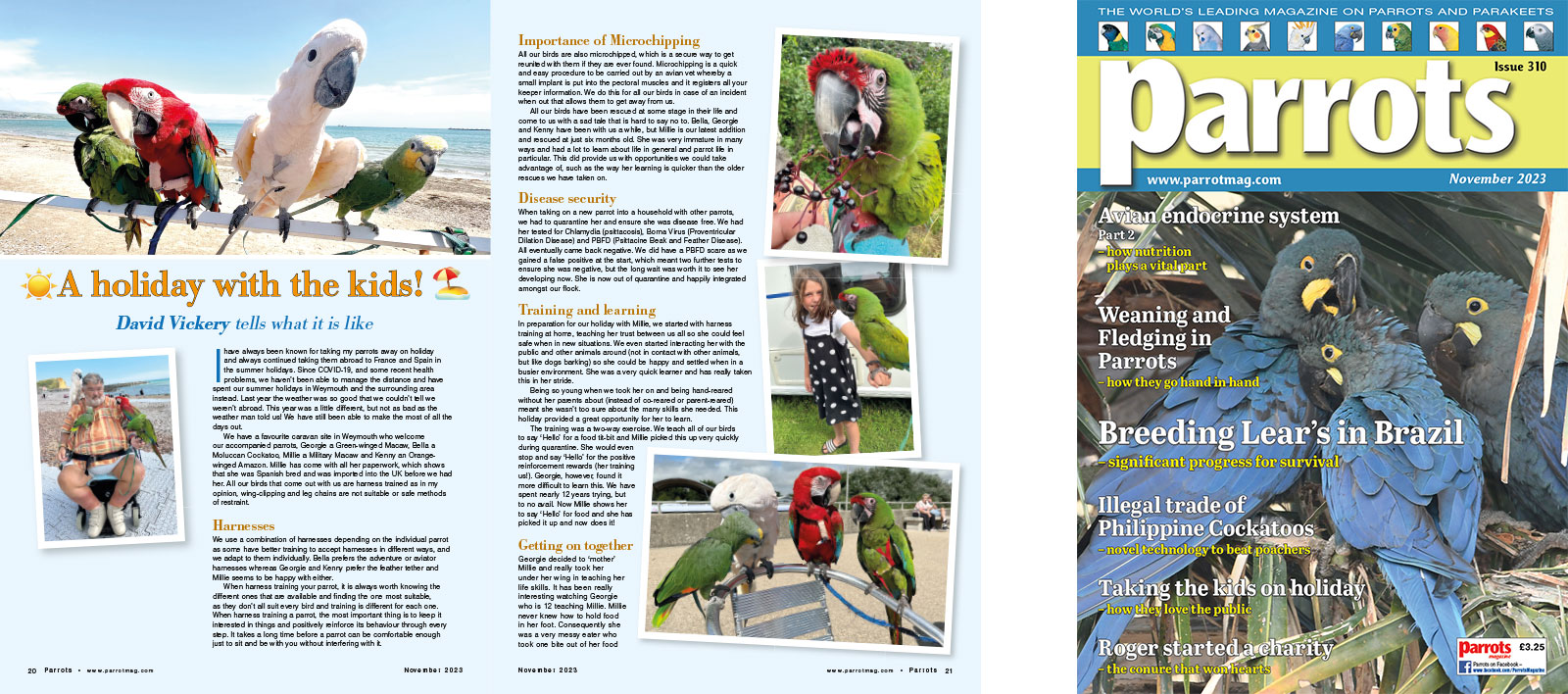 David Vickery tells what it is like
I have always been known for taking my parrots away on holiday and always continued taking them abroad to France and Spain in the summer holidays. Since COVID-19, and some recent health problems, we haven't been able to manage the distance and have spent our summer holidays in Weymouth and the surrounding area instead. Last year the weather was so good that we couldn't tell we weren't abroad. This year was a little different, but not as bad as the weather man told us! We have still been able to make the most of all the days out.

We have a favourite caravan site in Weymouth who welcome our accompanied parrots, Georgie a Green-winged Macaw, Bella a Moluccan Cockatoo, Millie a Military Macaw and Kenny an Orange-winged Amazon. Millie has come with all her paperwork, which shows that she was Spanish bred and was imported into the UK before we had her. All our birds that come out with us are harness trained as in my opinion, wing-clipping and leg chains are not suitable or safe methods of restraint.

We use a combination of harnesses depending on the individual parrot as some have better training to accept harnesses in different ways, and we adapt to them individually. Bella prefers the adventure or aviator harnesses whereas Georgie and Kenny prefer the feather tether and Millie seems to be happy with either.