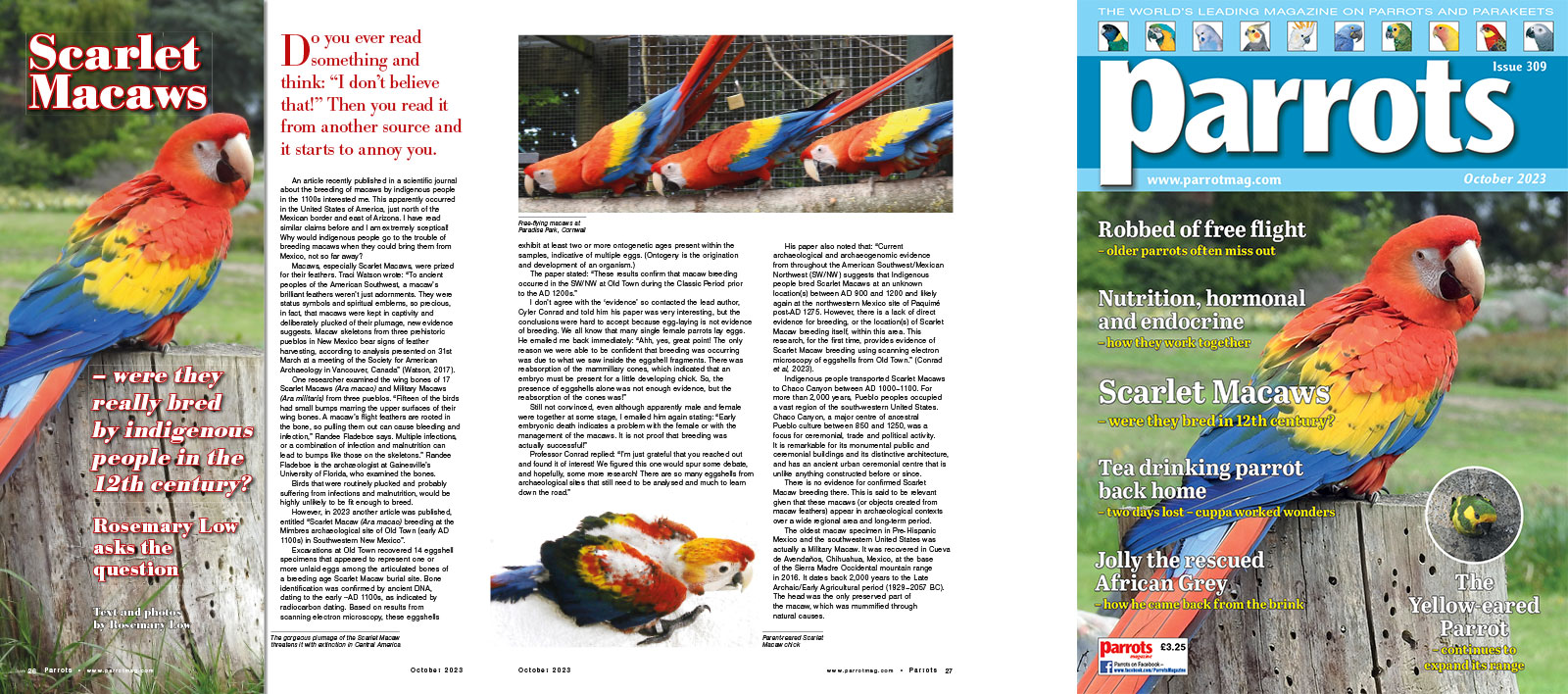 Rosemary Low asks the question
Do you ever read something and think: "I don't believe that!" Then you read it from another source and it starts to annoy you.

An article recently published in a scientific journal about the breeding of macaws by indigenous people in the 1100s interested me. This apparently occurred in the United States of America, just north of the Mexican border and east of Arizona. I have read similar claims before and I am extremely sceptical! Why would indigenous people go to the trouble of breeding macaws when they could bring them from Mexico, not so far away?

Macaws, especially Scarlet Macaws, were prized for their feathers. Traci Watson wrote: "To ancient peoples of the American Southwest, a macaw's brilliant feathers weren't just adornments. They were status symbols and spiritual emblems, so precious, in fact, that macaws were kept in captivity and deliberately plucked of their plumage, new evidence suggests. Macaw skeletons from three prehistoric pueblos in New Mexico bear signs of feather harvesting, according to analysis presented on 31st March at a meeting of the Society for American Archaeology in Vancouver, Canada" (Watson, 2017).