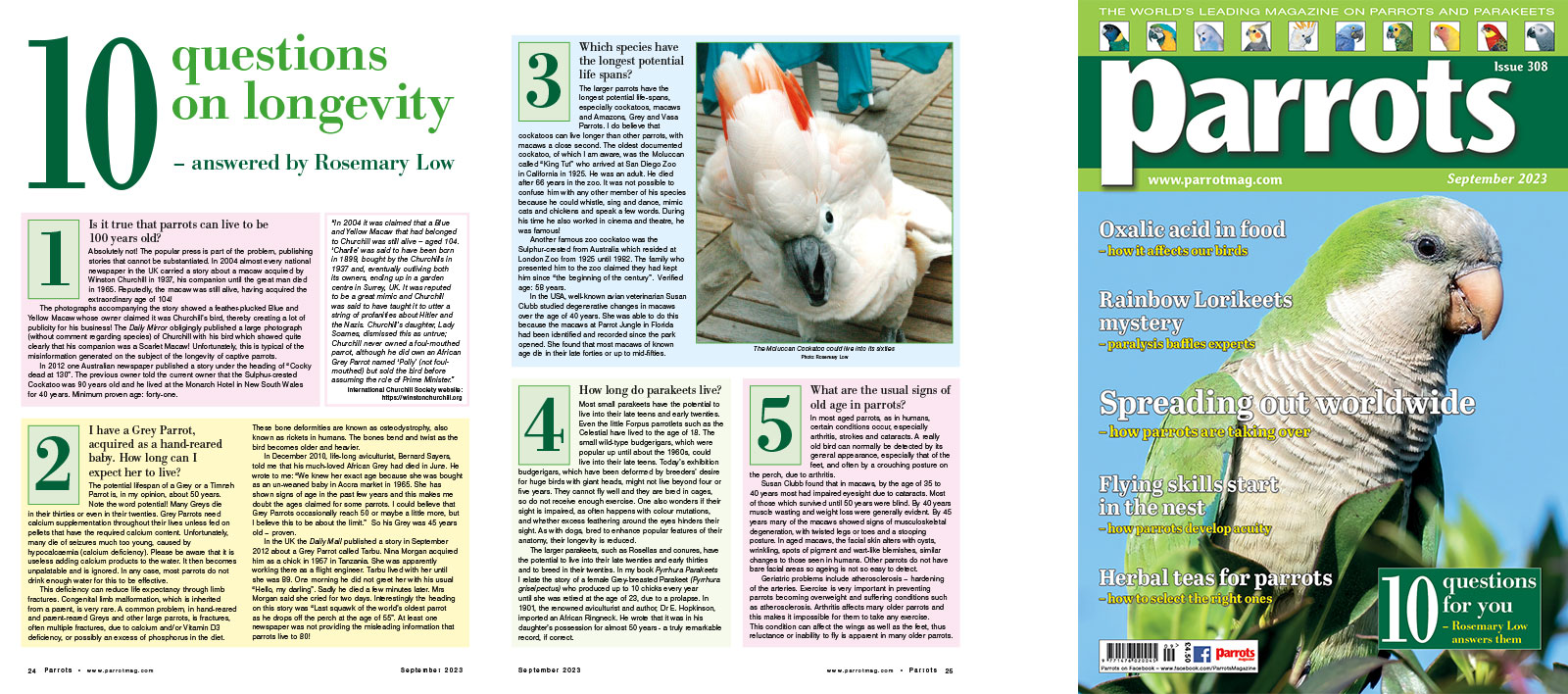 – answered by Rosemary Low
1. Is it true that parrots can live to be 100 years old?
Absolutely not! The popular press is part of the problem, publishing stories that cannot be substantiated. In 2004 almost every national newspaper in the UK carried a story about a macaw acquired by Winston Churchill in 1937, his companion until the great man died in 1965. Reputedly, the macaw was still alive, having acquired the extraordinary age of 104!

The photographs accompanying the story showed a feather-plucked Blue and Yellow Macaw whose owner claimed it was Churchill's bird, thereby creating a lot of publicity for his business! The Daily Mirror obligingly published a large photograph (without comment regarding species) of Churchill with his bird which showed quite clearly that his companion was a Scarlet Macaw! Unfortunately, this is typical of the misinformation generated on the subject of the longevity of captive parrots.

In 2012 one Australian newspaper published a story under the heading of "Cocky dead at 130". The previous owner told the current owner that the Sulphur-crested Cockatoo was 90 years old and he lived at the Monarch Hotel in New South Wales for 40 years. Minimum proven age: forty-one.