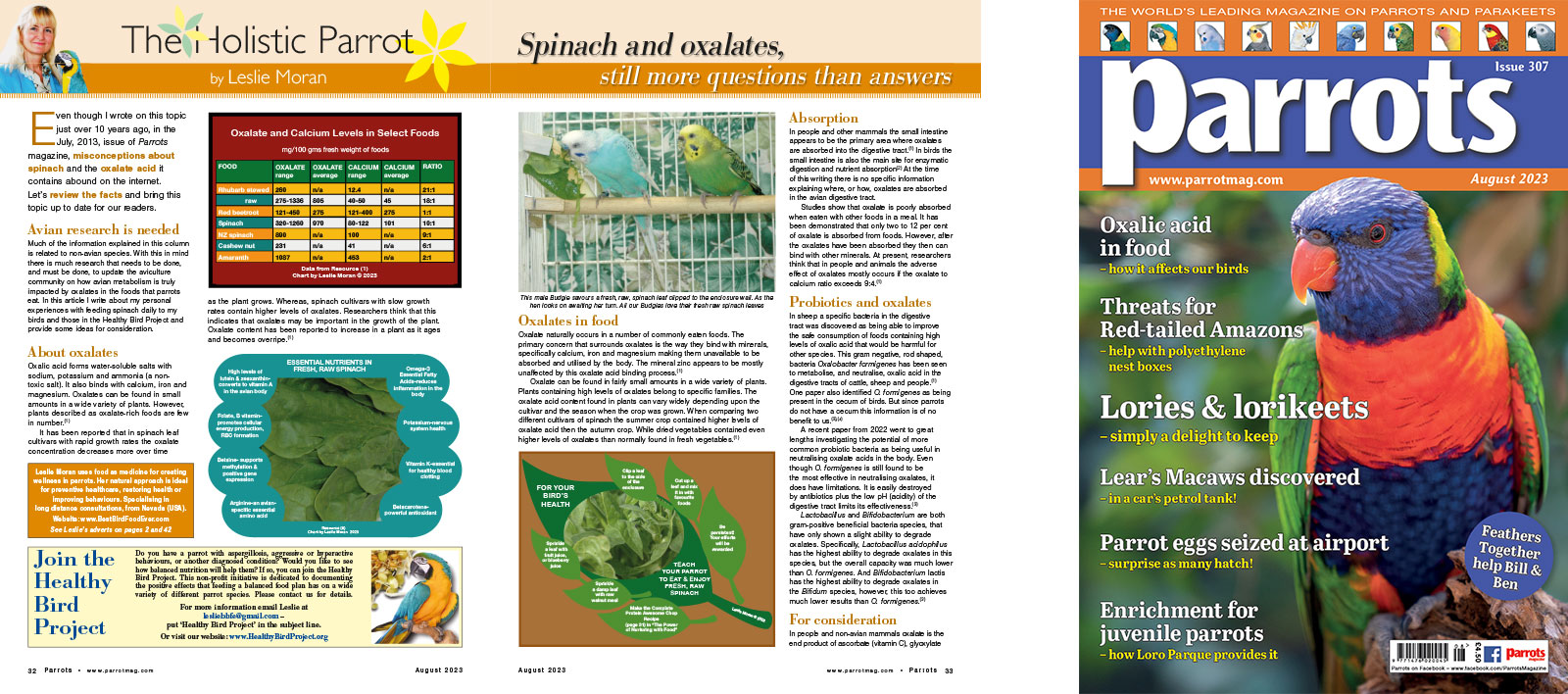 The Holistic Parrot by Leslie Moran
Even though I wrote on this topic just over 10 years ago, in the July, 2013, issue of Parrots magazine, misconceptions about spinach and the oxalate acid it contains abound on the internet. Let's review the facts and bring this topic up to date for our readers.

Much of the information explained in this column is related to non-avian species. With this in mind there is much research that needs to be done, and must be done, to update the aviculture community on how avian metabolism is truly impacted by oxalates in the foods that parrots eat. In this article I write about my personal experiences with feeding spinach daily to my birds and those in the Healthy Bird Project and provide some ideas for consideration.

Oxalic acid forms water-soluble salts with sodium, potassium and ammonia (a non-toxic salt). It also binds with calcium, iron and magnesium. Oxalates can be found in small amounts in a wide variety of plants. However, plants described as oxalate-rich foods are few in number.