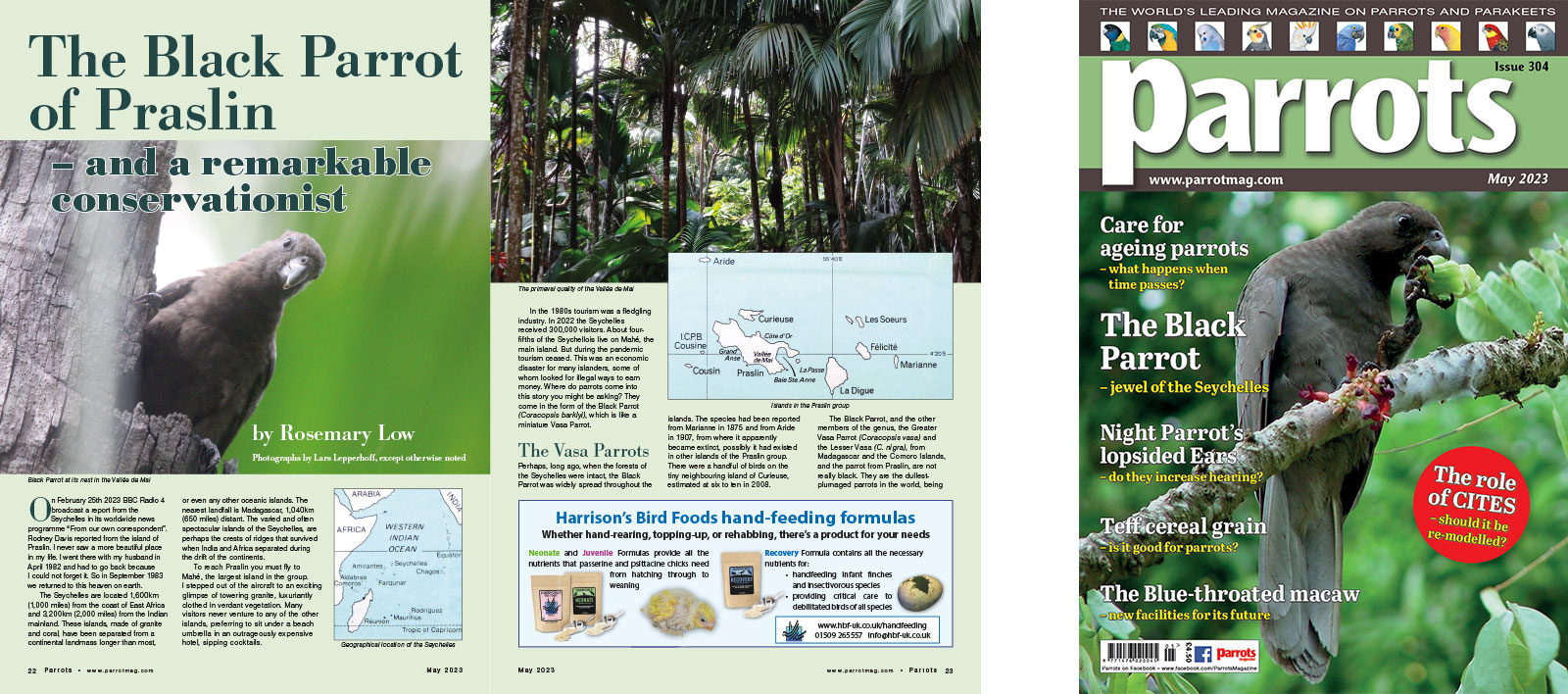 By Rosemary Low
On February 25th 2023 BBC Radio 4 broadcast a report from the Seychelles in its worldwide news programme "From our own correspondent". Rodney Davis reported from the island of Praslin. I never saw a more beautiful place in my life. I went there with my husband in April 1982 and had to go back because I could not forget it. So in September 1983 we returned to this heaven on earth.

The Seychelles are located 1,600km (1,000 miles) from the coast of East Africa and 3,200km (2,000 miles) from the Indian mainland. These islands, made of granite and coral, have been separated from a continental landmass longer than most, or even any other oceanic islands. The nearest landfall is Madagascar, 1,040km (650 miles) distant. The varied and often spectacular islands of the Seychelles, are perhaps the crests of ridges that survived when India and Africa separated during the drift of the continents.

To reach Praslin you must fly to Mahé, the largest island in the group. I stepped out of the aircraft to an exciting glimpse of towering granite, luxuriantly clothed in verdant vegetation. Many visitors never venture to any of the other islands, preferring to sit under a beach umbrella in an outrageously expensive hotel, sipping cocktails.