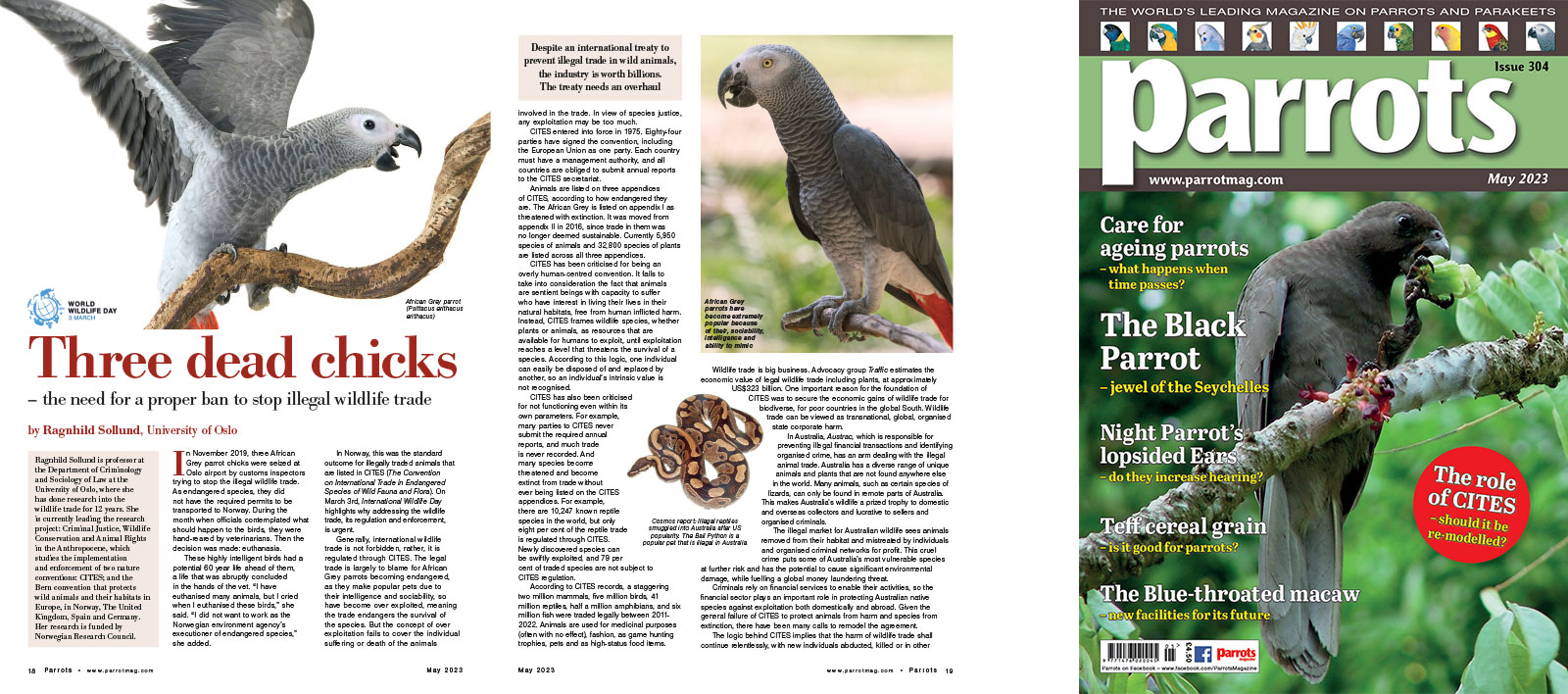 By Ragnhild Sollund, University of Oslo
In November 2019, three African Grey parrot chicks were seized at Oslo airport by customs inspectors trying to stop the illegal wildlife trade. As endangered species, they did not have the required permits to be transported to Norway. During the month when officials contemplated what should happen to the birds, they were hand-reared by veterinarians. Then the decision was made: euthanasia.

These highly intelligent birds had a potential 60 year life ahead of them, a life that was abruptly concluded in the hands of the vet. "I have euthanised many animals, but I cried when I euthanised these birds," she said. "I did not want to work as the Norwegian environment agency's executioner of endangered species," she added.

In Norway, this was the standard outcome for illegally traded animals that are listed in CITES (The Convention on International Trade in Endangered Species of Wild Fauna and Flora). On March 3rd, International Wildlife Day highlights why addressing the wildlife trade, its regulation and enforcement, is urgent.