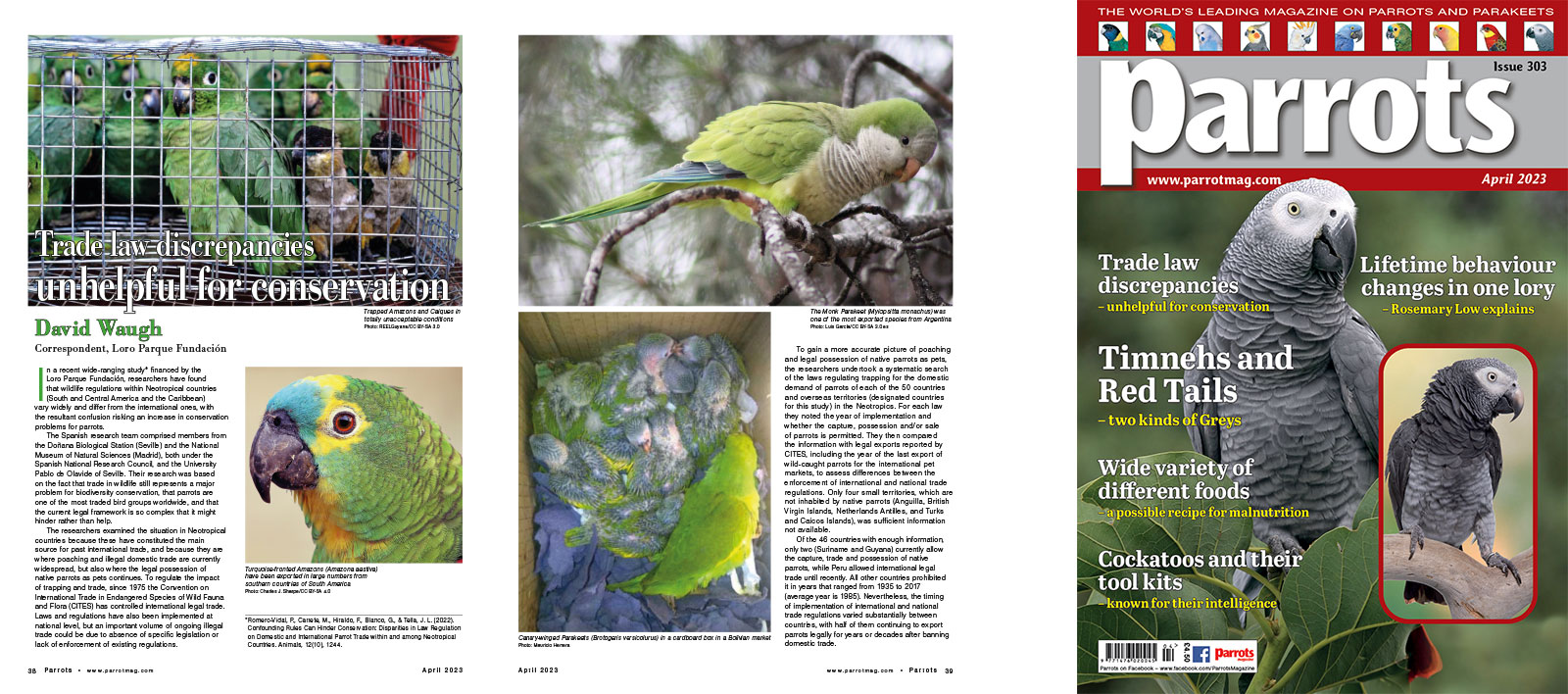 By David Waugh, Correspondent, Loro Parque Fundación
In a recent wide-ranging study financed by the Loro Parque Fundación, researchers have found that wildlife regulations within Neotropical countries (South and Central America and the Caribbean) vary widely and differ from the international ones, with the resultant confusion risking an increase in conservation problems for parrots.

The Spanish research team comprised members from the Doñana Biological Station (Seville) and the National Museum of Natural Sciences (Madrid), both under the Spanish National Research Council, and the University Pablo de Olavide of Seville. Their research was based on the fact that trade in wildlife still represents a major problem for biodiversity conservation, that parrots are one of the most traded bird groups worldwide, and that the current legal framework is so complex that it might hinder rather than help.

The researchers examined the situation in Neotropical countries because these have constituted the main source for past international trade, and because they are where poaching and illegal domestic trade are currently widespread, but also where the legal possession of native parrots as pets continues. To regulate the impact of trapping and trade, since 1975 the Convention on International Trade in Endangered Species of Wild Fauna and Flora (CITES) has controlled international legal trade. Laws and regulations have also been implemented at national level, but an important volume of ongoing illegal trade could be due to absence of specific legislation or lack of enforcement of existing regulations.