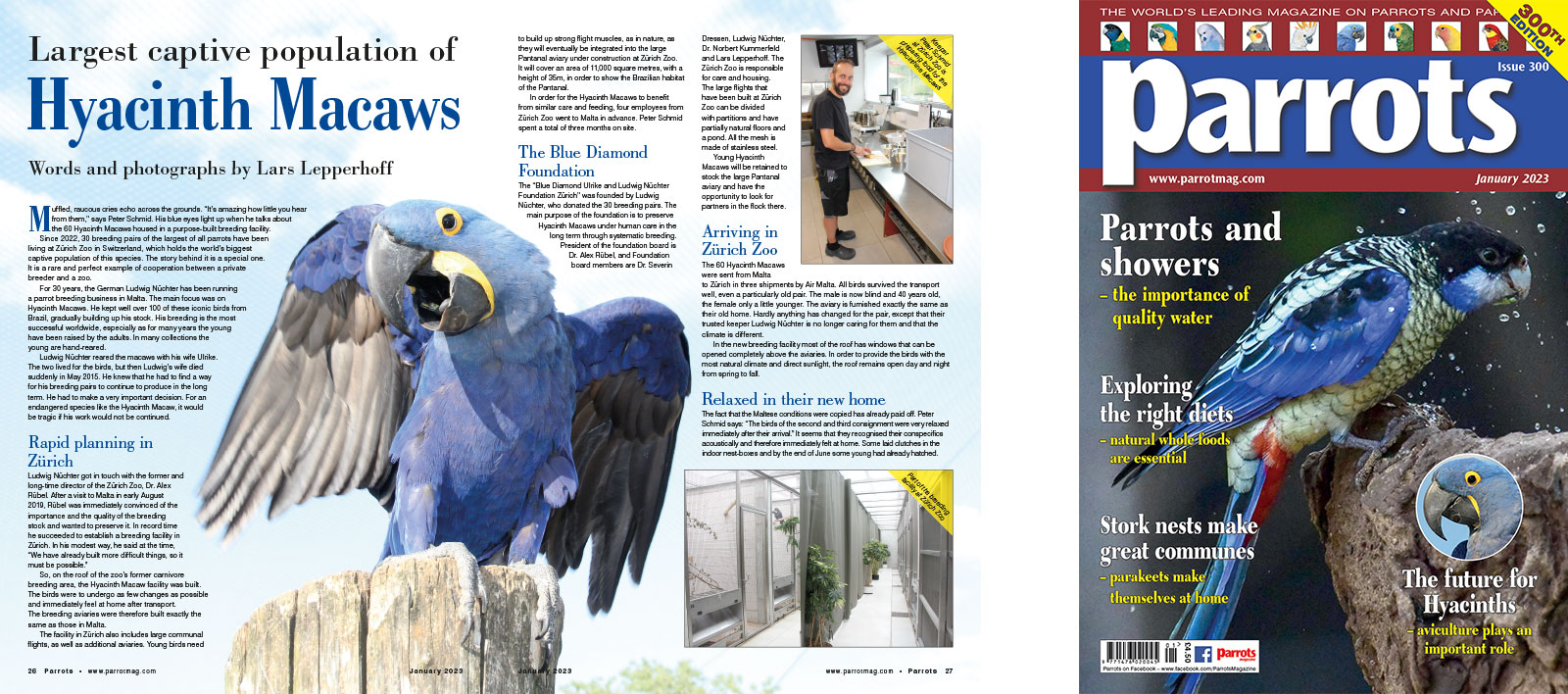 Words and photographs by Lars Lepperhoff
Muffled, raucous cries echo across the grounds. "It's amazing how little you hear from them," says Peter Schmid. His blue eyes light up when he talks about the 60 Hyacinth Macaws housed in a purpose-built breeding facility.

Since 2022, 30 breeding pairs of the largest of all parrots have been living at Zürich Zoo in Switzerland, which holds the world's biggest captive population of this species. The story behind it is a special one. It is a rare and perfect example of cooperation between a private breeder and a zoo.

For 30 years, the German Ludwig Nüchter has been running a parrot breeding business in Malta. The main focus was on Hyacinth Macaws. He kept well over 100 of these iconic birds from Brazil, gradually building up his stock. His breeding is the most successful worldwide, especially as for many years the young have been raised by the adults. In many collections the young are hand-reared.

Ludwig Nüchter reared the macaws with his wife Ulrike. The two lived for the birds, but then Ludwig's wife died suddenly in May 2015. He knew that he had to find a way for his breeding pairs to continue to produce in the long term. He had to make a very important decision. For an endangered species like the Hyacinth Macaw, it would be tragic if his work would not be continued.