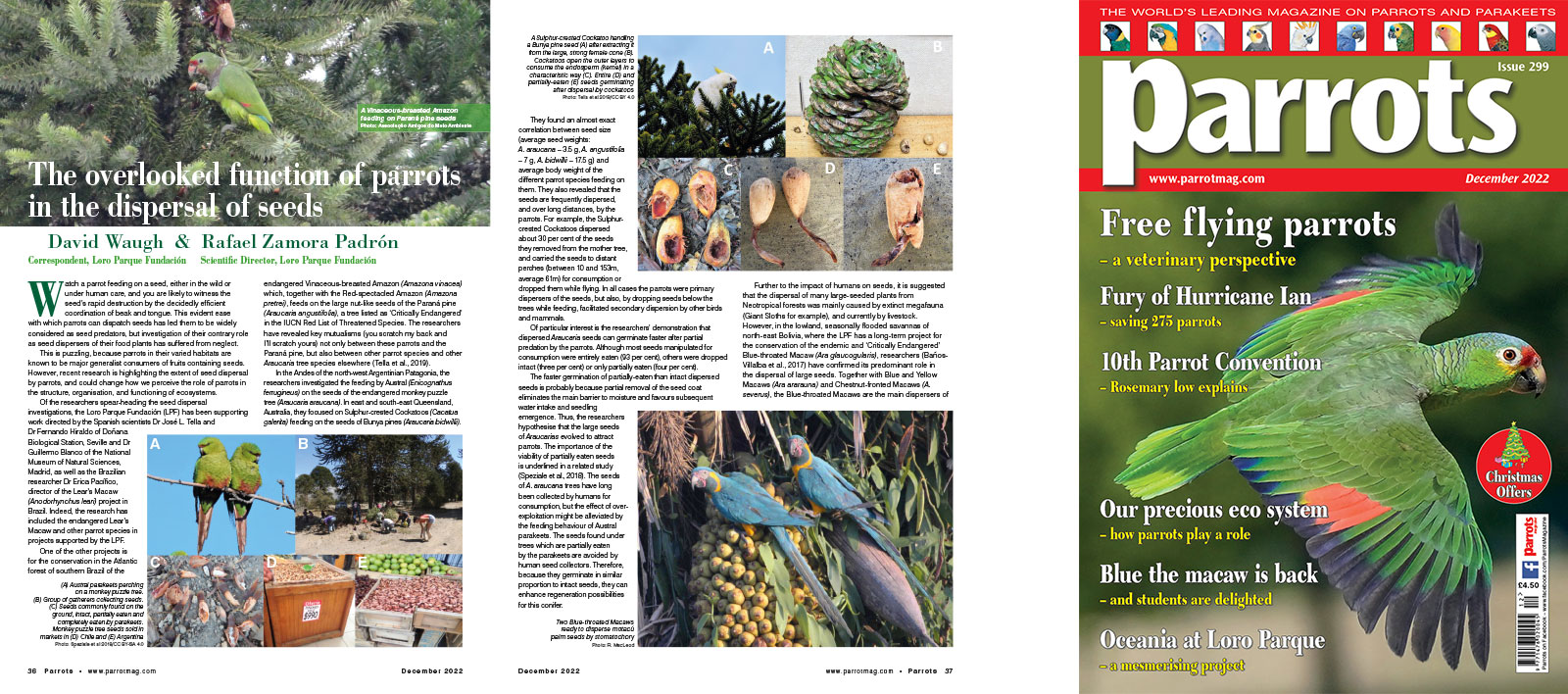 By David Waugh, Correspondent, Loro Parque Fundación & Rafael Zamora Padrón, Scientific Director, Loro Parque Fundación

Watch a parrot feeding on a seed, either in the wild or under human care, and you are likely to witness the seed's rapid destruction by the decidedly efficient coordination of beak and tongue. This evident ease with which parrots can dispatch seeds has led them to be widely considered as seed predators, but investigation of their contrary role as seed dispersers of their food plants has suffered from neglect.

This is puzzling, because parrots in their varied habitats are known to be major generalist consumers of fruits containing seeds. However, recent research is highlighting the extent of seed dispersal by parrots, and could change how we perceive the role of parrots in the structure, organisation, and functioning of ecosystems.

Of the researchers spear-heading the seed dispersal investigations, the Loro Parque Fundación (LPF) has been supporting work directed by the Spanish scientists Dr José L. Tella and Dr Fernando Hiraldo of Doñana Biological Station, Seville and Dr Guillermo Blanco of the National Museum of Natural Sciences, Madrid, as well as the Brazilian researcher Dr Erica Pacífico, director of the Lear's Macaw (Anodorhynchus leari) project in Brazil. Indeed, the research has included the endangered Lear's Macaw and other parrot species in projects supported by the LPF.