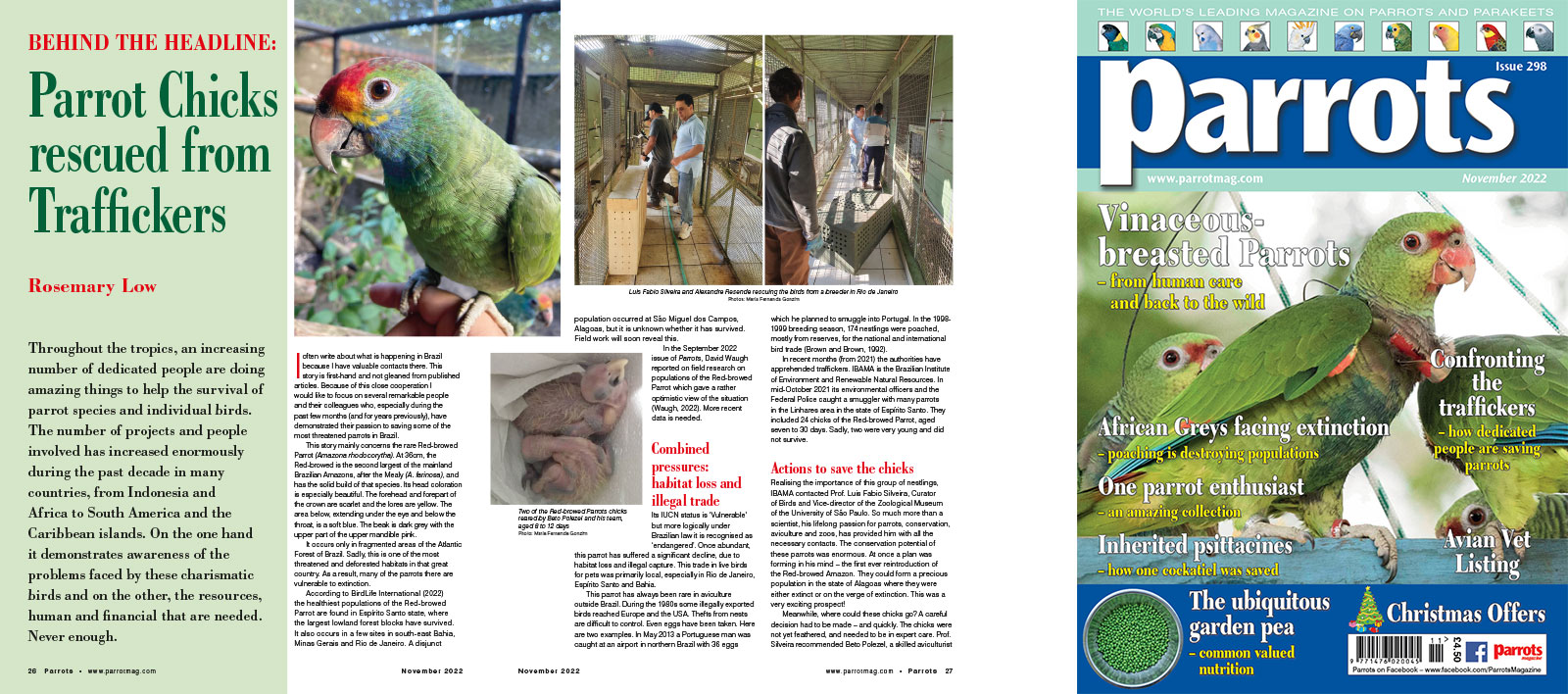 By Rosemary Low

Throughout the tropics, an increasing number of dedicated people are doing amazing things to help the survival of parrot species and individual birds. The number of projects and people involved has increased enormously during the past decade in many countries, from Indonesia and Africa to South America and the Caribbean islands. On the one hand it demonstrates awareness of the problems faced by these charismatic birds and on the other, the resources, human and financial that are needed. Never enough.

I often write about what is happening in Brazil because I have valuable contacts there. This story is first-hand and not gleaned from published articles. Because of this close cooperation I would like to focus on several remarkable people and their colleagues who, especially during the past few months (and for years previously), have demonstrated their passion to saving some of the most threatened parrots in Brazil.

This story mainly concerns the rare Red-browed Parrot (Amazona rhodocorytha). At 36cm, the Red-browed is the second largest of the mainland Brazilian Amazons, after the Mealy (A. farinosa), and has the solid build of that species. Its head coloration is especially beautiful. The forehead and forepart of the crown are scarlet and the lores are yellow. The area below, extending under the eye and below the throat, is a soft blue. The beak is dark grey with the upper part of the upper mandible pink.