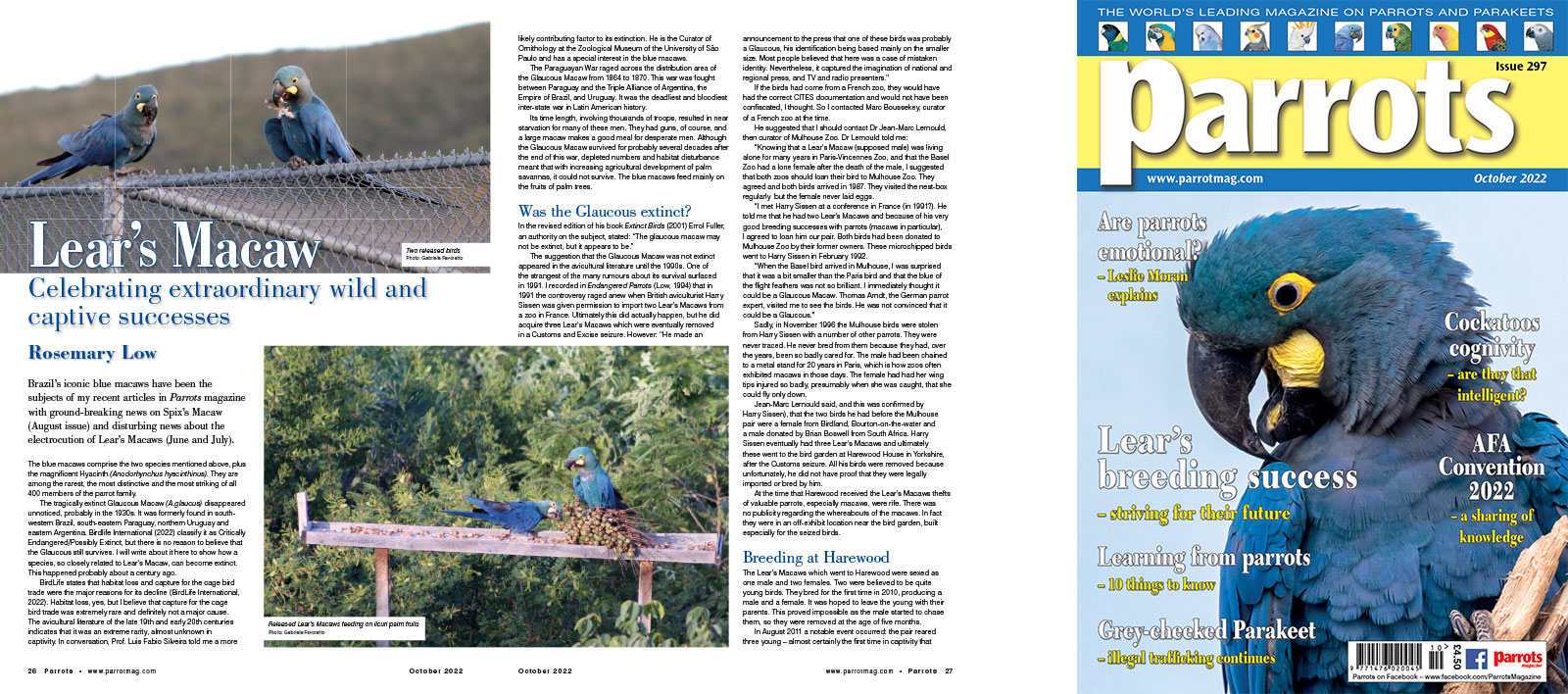 By Rosemary Low
Brazil's iconic blue macaws have been the subjects of my recent articles in Parrots magazine with ground-breaking news on Spix's Macaw (August issue) and disturbing news about the electrocution of Lear's Macaws (June and July).

The blue macaws comprise the two species mentioned above, plus the magnificent Hyacinth (Anodorhynchus hyacinthinus). They are among the rarest, the most distinctive and the most striking of all 400 members of the parrot family.

The tragically extinct Glaucous Macaw (A.glaucus) disappeared unnoticed, probably in the 1930s. It was formerly found in south-western Brazil, south-eastern Paraguay, northern Uruguay and eastern Argentina. Birdlife International (2022) classify it as Critically Endangered/Possibly Extinct, but there is no reason to believe that the Glaucous still survives. I will write about it here to show how a species, so closely related to Lear's Macaw, can become extinct. This happened probably about a century ago.