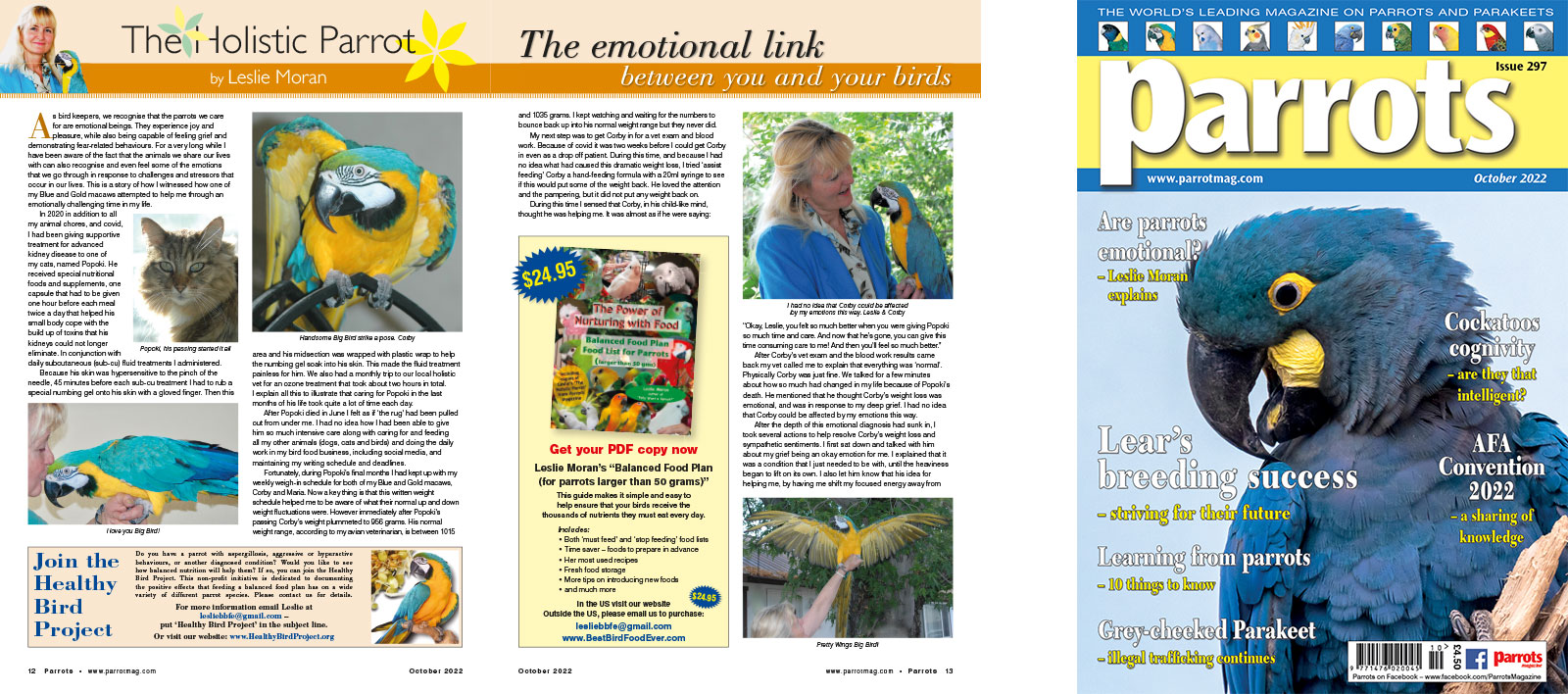 The Holistic Parrot by Leslie Moran
As bird keepers, we recognise that the parrots we care for are emotional beings. They experience joy and pleasure, while also being capable of feeling grief and demonstrating fear-related behaviours. For a very long while I have been aware of the fact that the animals we share our lives with can also recognise and even feel some of the emotions that we go through in response to challenges and stressors that occur in our lives. This is a story of how I witnessed how one of my Blue and Gold macaws attempted to help me through an emotionally challenging time in my life.

In 2020 in addition to all my animal chores, and covid, I had been giving supportive treatment for advanced kidney disease to one of my cats, named Popoki. He received special nutritional foods and supplements, one capsule that had to be given one hour before each meal twice a day that helped his small body cope with the build up of toxins that his kidneys could not longer eliminate. In conjunction with daily subcutaneous (sub-cu) fluid treatments I administered.

Because his skin was hypersensitive to the pinch of the needle, 45 minutes before each sub-cu treatment I had to rub a special numbing gel onto his skin with a gloved finger. Then this area and his midsection was wrapped with plastic wrap to help the numbing gel soak into his skin. This made the fluid treatment painless for him. We also had a monthly trip to our local holistic vet for an ozone treatment that took about two hours in total. I explain all this to illustrate that caring for Popoki in the last months of his life took quite a lot of time each day.