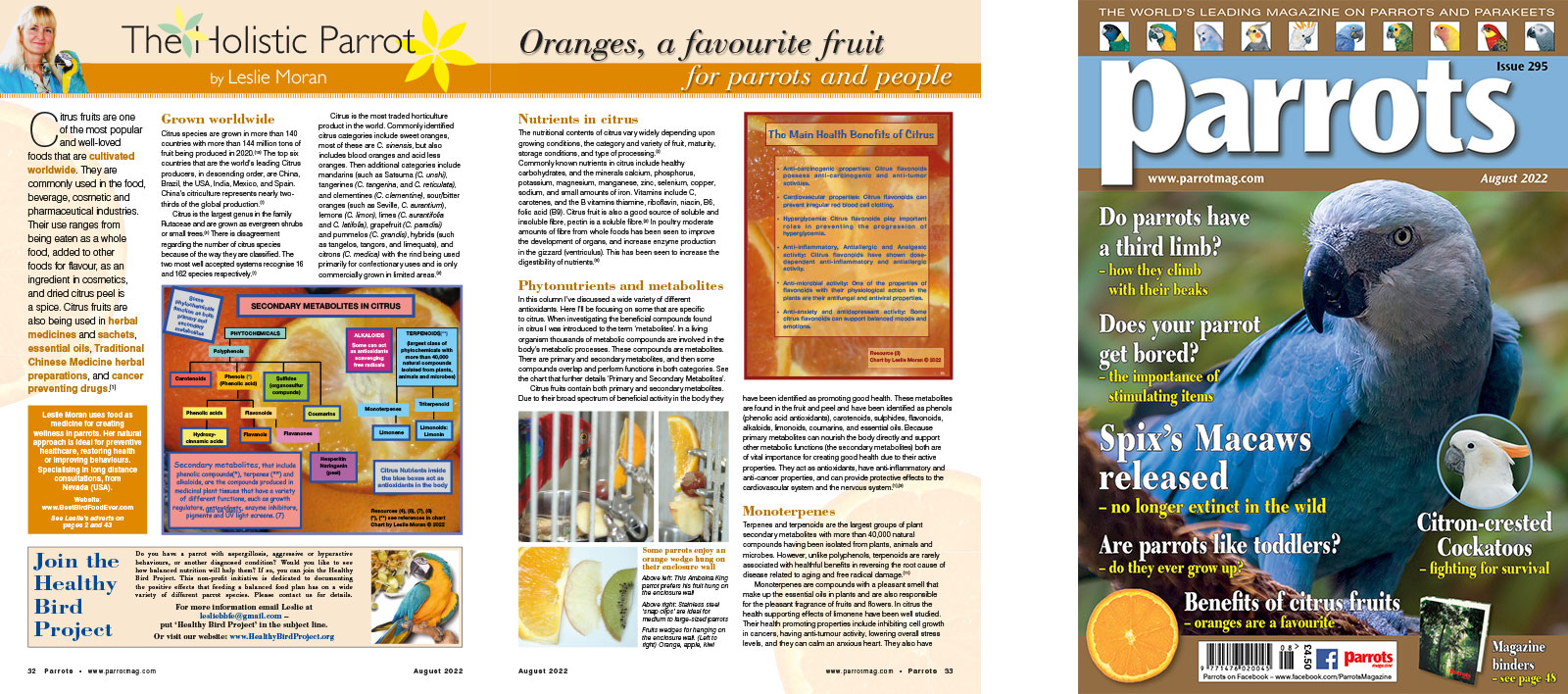 The Holistic Parrot by Leslie Moran
Citrus fruits are one of the most popular and well-loved foods that are cultivated worldwide. They are commonly used in the food, beverage, cosmetic and pharmaceutical industries. Their use ranges from being eaten as a whole food, added to other foods for flavour, as an ingredient in cosmetics, and dried citrus peel is a spice. Citrus fruits are also being used in herbal medicines and sachets, essential oils, Traditional Chinese Medicine herbal preparations, and cancer preventing drugs.

Citrus species are grown in more than 140 countries with more than 144 million tons of fruit being produced in 2020. The top six countries that are the world's leading Citrus producers, in descending order, are China, Brazil, the USA, India, Mexico, and Spain. China's citriculture represents nearly two-thirds of the global production.

Citrus is the largest genus in the family Rutaceae and are grown as evergreen shrubs or small trees. There is disagreement regarding the number of citrus species because of the way they are classified. The two most well accepted systems recognise 16 and 162 species respectively.