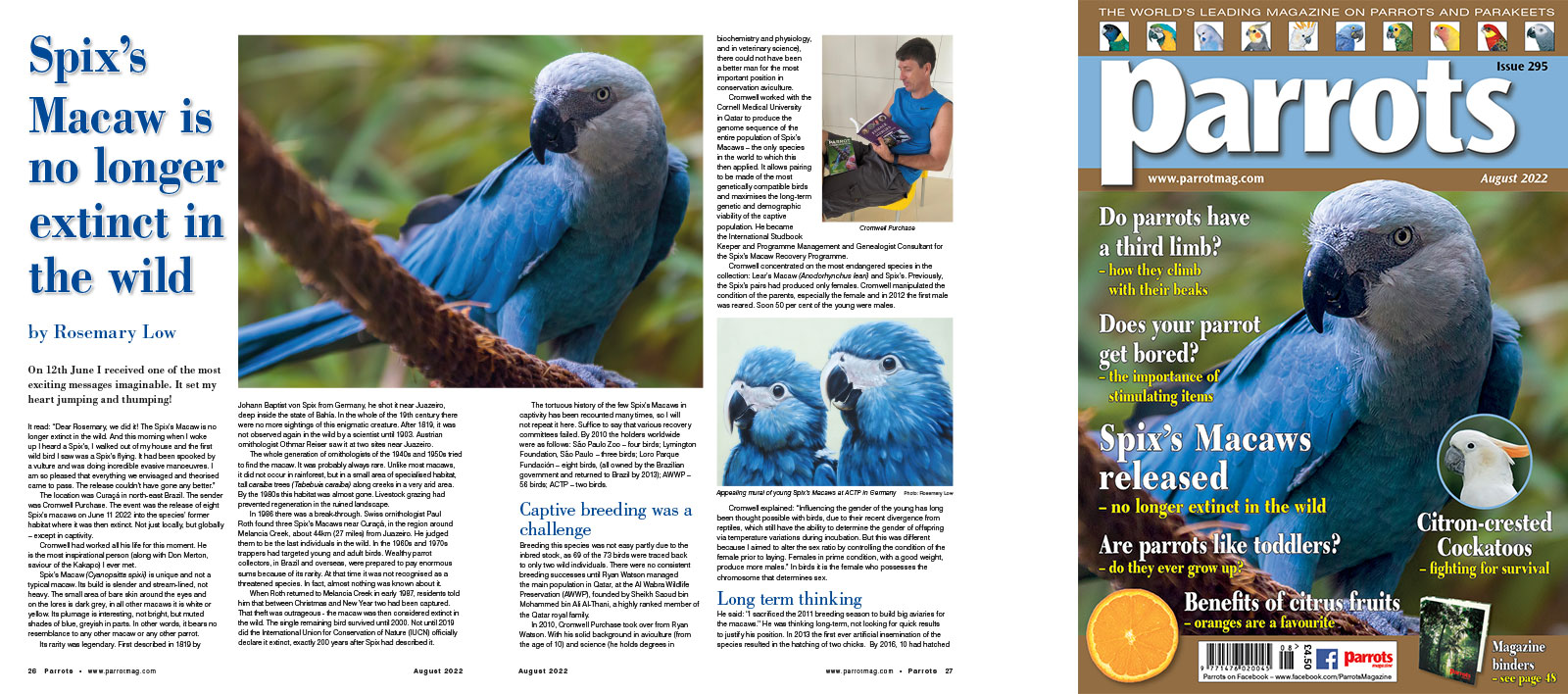 By Rosemary Low
On 12th June I received one of the most exciting messages imaginable. It set my heart jumping and thumping!

It read: "Dear Rosemary, we did it! The Spix's Macaw is no longer extinct in the wild. And this morning when I woke up I heard a Spix's, I walked out of my house and the first wild bird I saw was a Spix's flying. It had been spooked by a vulture and was doing incredible evasive manoeuvres. I am so pleased that everything we envisaged and theorised came to pass. The release couldn't have gone any better."

The location was Curaçá in north-east Brazil. The sender was Cromwell Purchase. The event was the release of eight Spix's macaws on June 11 2022 into the species' former habitat where it was then extinct. Not just locally, but globally – except in captivity.

Cromwell had worked all his life for this moment. He is the most inspirational person (along with Don Merton, saviour of the Kakapo) I ever met.