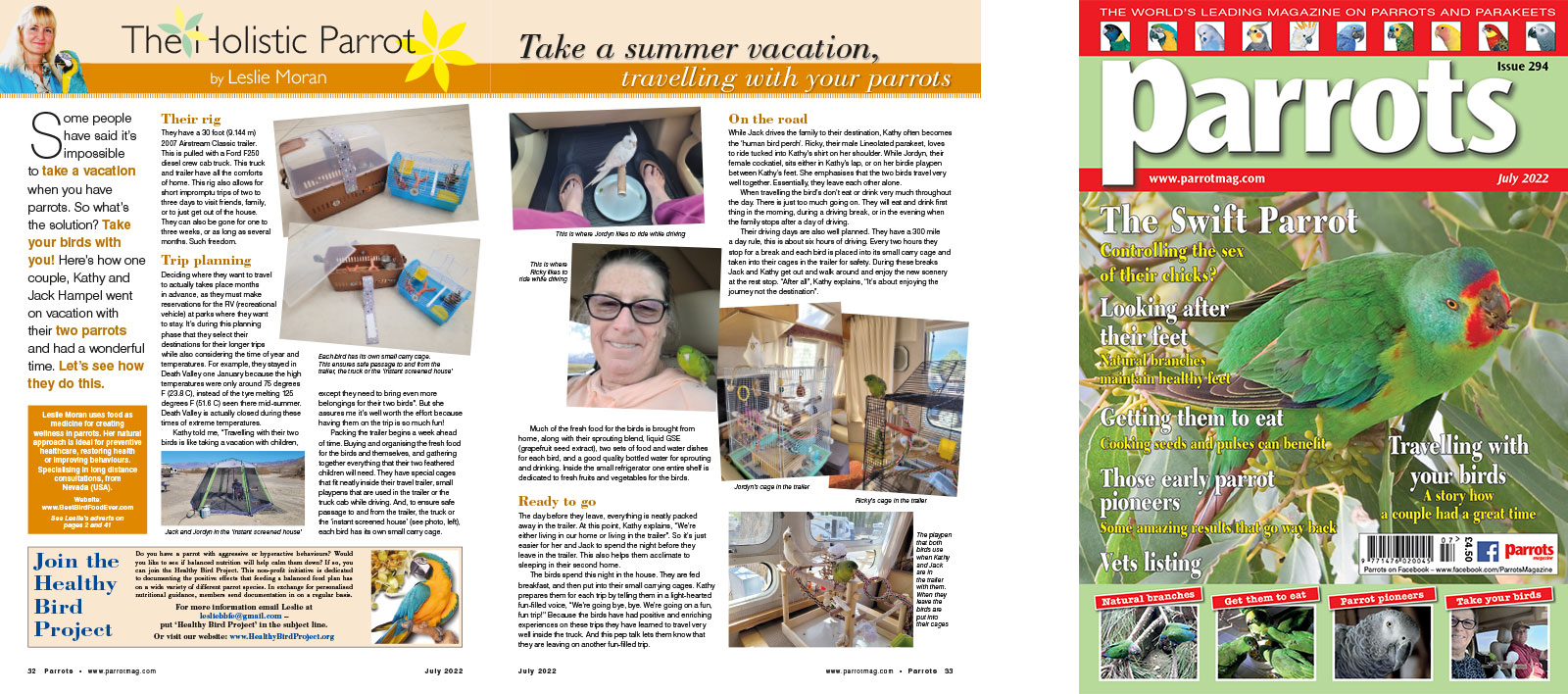 The Holistic Parrot by Leslie Moran
Some people have said it's impossible to take a vacation when you have parrots. So what's the solution? Take your birds with you! Here's how one couple, Kathy and Jack Hampel went on vacation with their two parrots and had a wonderful time. Let's see how they do this.

They have a 30 foot (9.144 m) 2007 Airstream Classic trailer. This is pulled with a Ford F250 diesel crew cab truck. This truck and trailer have all the comforts of home. This rig also allows for short impromptu trips of two to three days to visit friends, family, or to just get out of the house. They can also be gone for one to three weeks, or as long as several months. Such freedom.

Deciding where they want to travel to actually takes place months in advance, as they must make reservations for the RV (recreational vehicle) at parks where they want to stay. It's during this planning phase that they select their destinations for their longer trips while also considering the time of year and temperatures. For example, they stayed in Death Valley one January because the high temperatures were only around 75 degrees F (23.8 C), instead of the tyre melting 125 degrees F (51.6 C) seen there mid-summer. Death Valley is actually closed during these times of extreme temperatures.
.