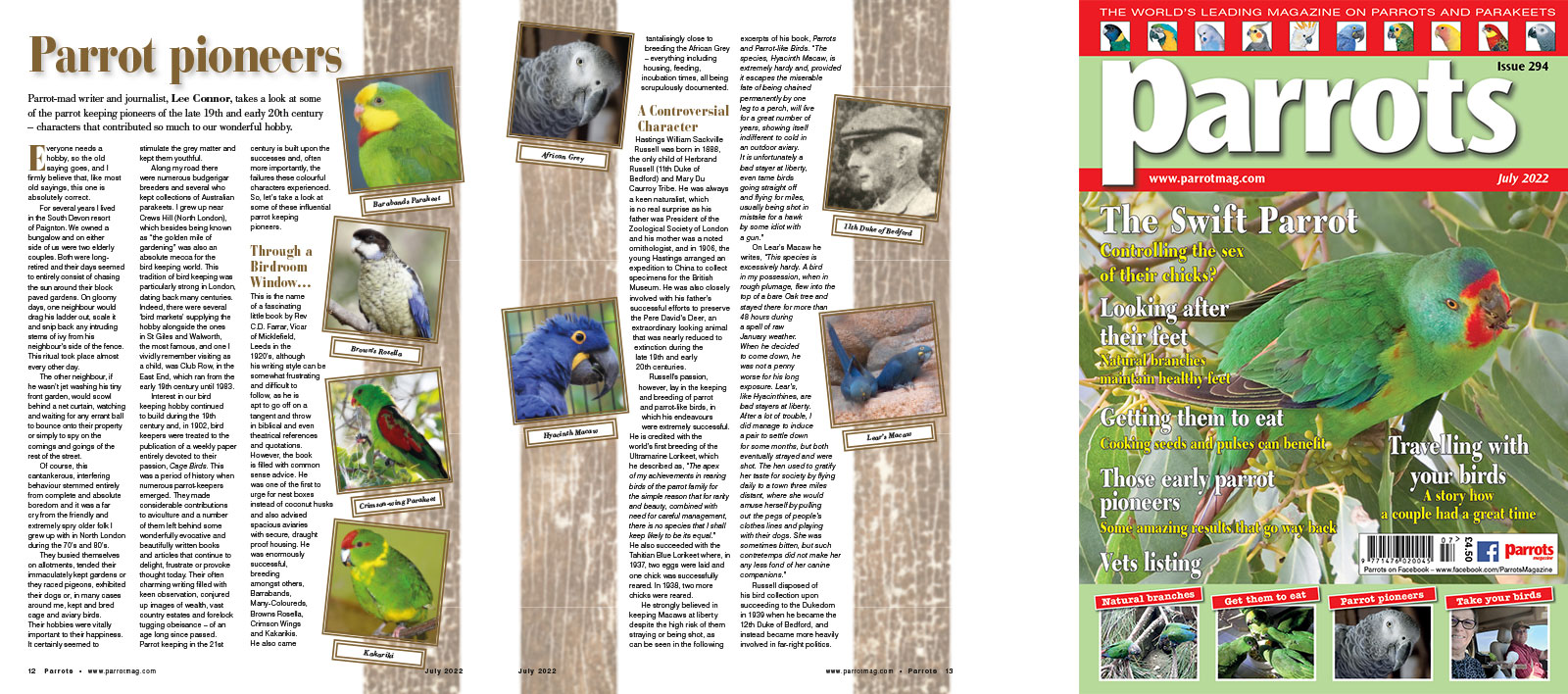 Parrot-mad writer and journalist, Lee Connor, takes a look at some of the parrot keeping pioneers of the late 19th and early 20th century – characters that contributed so much to our wonderful hobby
Everyone needs a hobby, so the old saying goes, and I firmly believe that, like most old sayings, this one is absolutely correct.

For several years I lived in the South Devon resort of Paignton. We owned a bungalow and on either side of us were two elderly couples. Both were long-retired and their days seemed to entirely consist of chasing the sun around their block paved gardens. On gloomy days, one neighbour would drag his ladder out, scale it and snip back any intruding stems of ivy from his neighbour's side of the fence. This ritual took place almost every other day.

The other neighbour, if he wasn't jet washing his tiny front garden, would scowl behind a net curtain, watching and waiting for any errant ball to bounce onto their property or simply to spy on the comings and goings of the rest of the street.