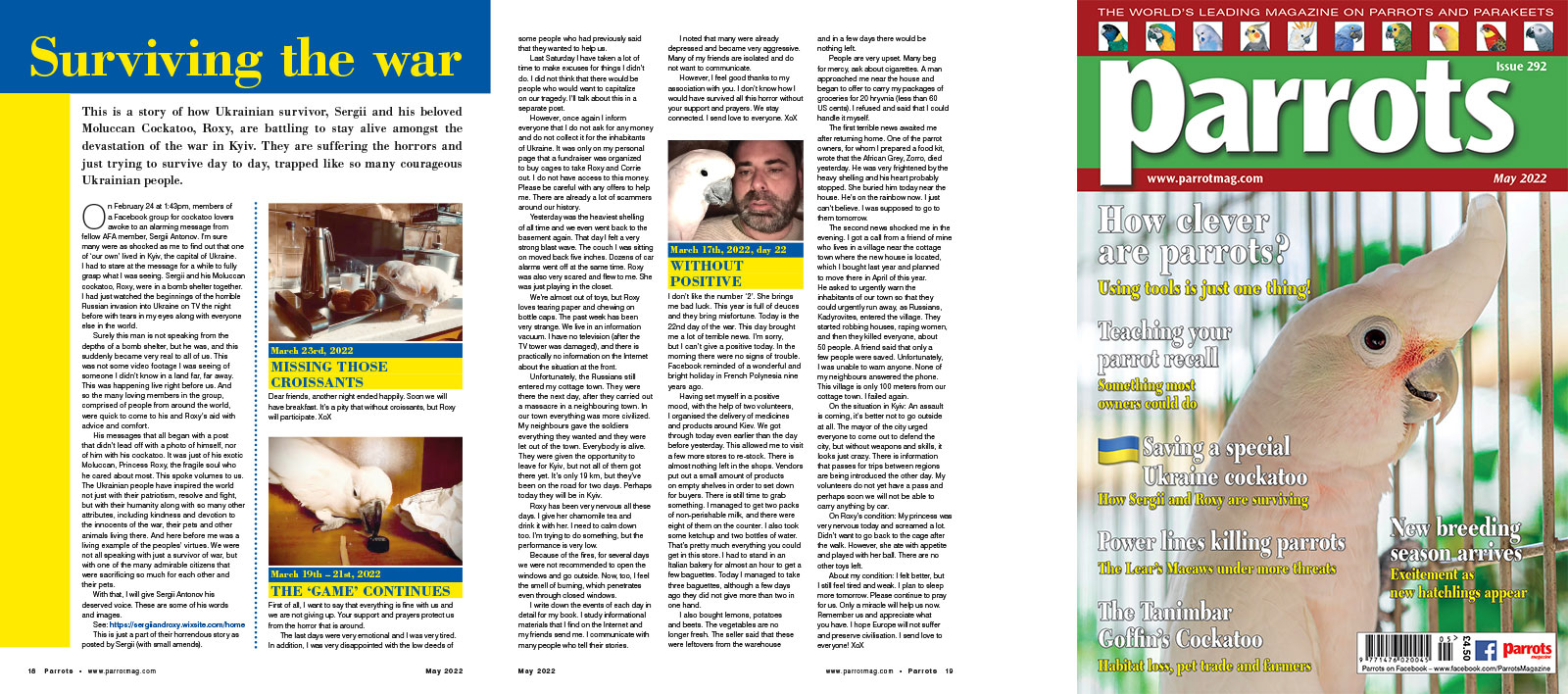 This is a story of how Ukrainian survivor, Sergii and his beloved Moluccan Cockatoo, Roxy, are battling to stay alive amongst the devastation of the war in Kyiv. They are suffering the horrors and just trying to survive day to day, trapped like so many courageous Ukrainian people.

On February 24 at 1:43pm, members of a Facebook group for cockatoo lovers awoke to an alarming message from fellow AFA member, Sergii Antonov. I'm sure many were as shocked as me to find out that one of 'our own' lived in Kyiv, the capital of Ukraine. I had to stare at the message for a while to fully grasp what I was seeing. Sergii and his Moluccan cockatoo, Roxy, were in a bomb shelter together. I had just watched the beginnings of the horrible Russian invasion into Ukraine on TV the night before with tears in my eyes along with everyone else in the world.

Surely this man is not speaking from the depths of a bomb shelter, but he was, and this suddenly became very real to all of us. This was not some video footage I was seeing of someone I didn't know in a land far, far away. This was happening live right before us. And so the many loving members in the group, comprised of people from around the world, were quick to come to his and Roxy's aid with advice and comfort.