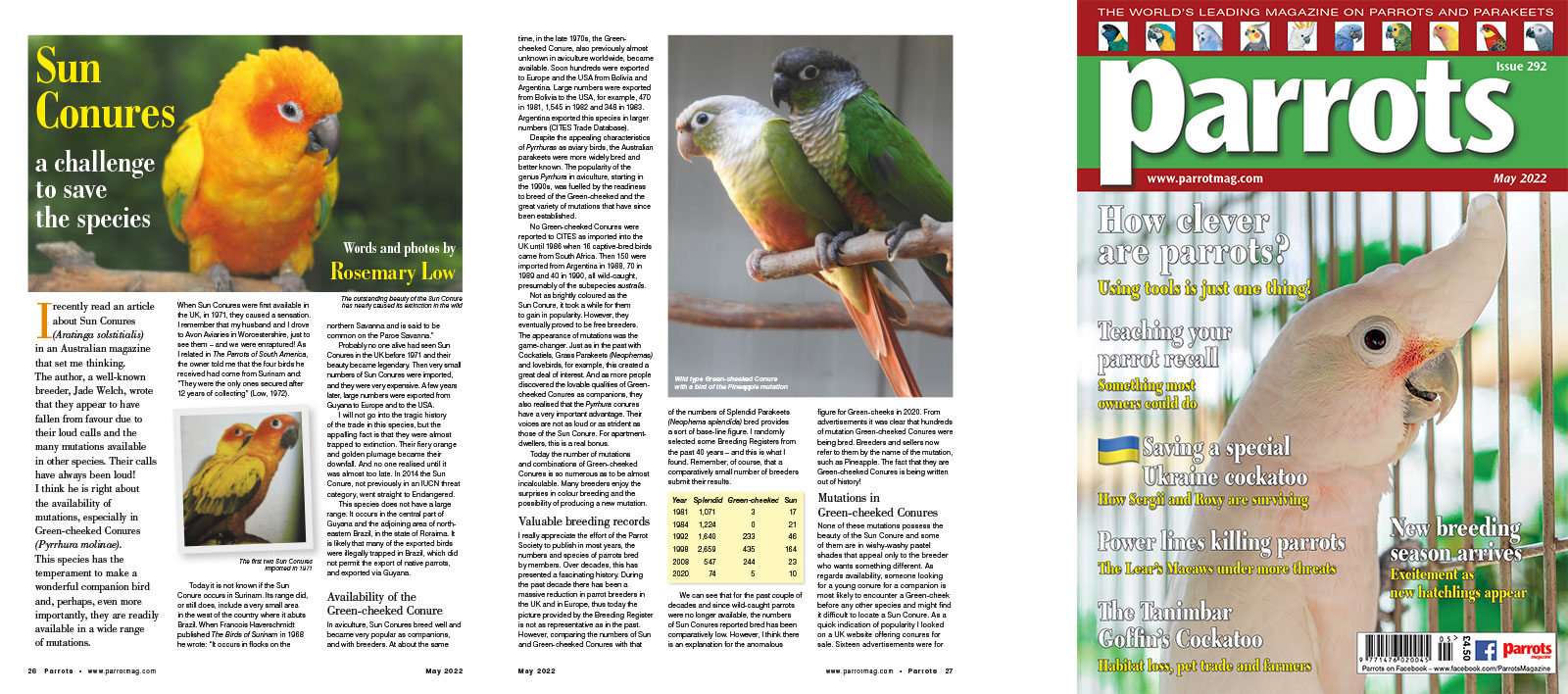 Words and photos by Rosemary Low

I recently read an article about Sun Conures (Aratinga solstitialis) in an Australian magazine that set me thinking. The author, a well-known breeder, Jade Welch, wrote that they appear to have fallen from favour due to their loud calls and the many mutations available in other species. Their calls have always been loud! I think he is right about the availability of mutations, especially in Green-cheeked Conures (Pyrrhura molinae). This species has the temperament to make a wonderful companion bird and, perhaps, even more importantly, they are readily available in a wide range of mutations.

When Sun Conures were first available in the UK, in 1971, they caused a sensation. I remember that my husband and I drove to Avon Aviaries in Worcestershire, just to see them – and we were enraptured! As I related in The Parrots of South America, the owner told me that the four birds he received had come from Surinam and: "They were the only ones secured after 12 years of collecting" (Low, 1972).

Today it is not known if the Sun Conure occurs in Surinam. Its range did, or still does, include a very small area in the west of the country where it abuts Brazil. When Francois Haverschmidt published The Birds of Surinam in 1968 he wrote: "It occurs in flocks on the northern Savanna and is said to be common on the Paroe Savanna.".