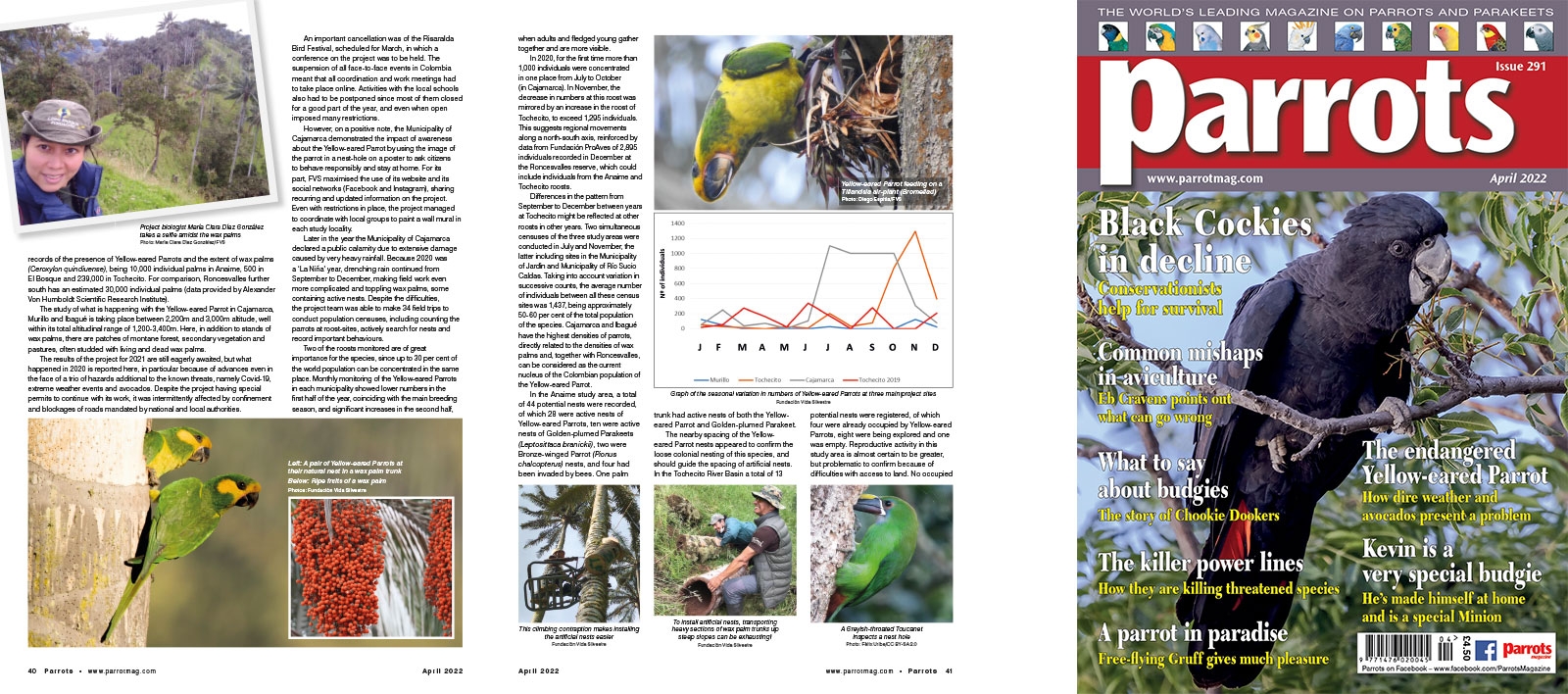 David Waugh, Correspondent of Loro Parque Fundación

Once feared to have gone extinct from its native Andes in Ecuador and Colombia, the Yellow-eared Parrot (Ognorhynchus icterotis) was rediscovered in the Central Andes of the latter country as a flock of 24 individuals in 1997, and 81 in 1999. Previously a common species, habitat loss, lack of nest sites and hunting caused its precipitous decline, being classified in 1999 as 'Critically Endangered'.

In the same year the Loro Parque Fundación commenced its support for actions, led by Colombian NGO Fundación ProAves, to protect the habitat and the species to bring about its recovery. With a total of US$1,672,860 provided by the LPF, these intense efforts have resulted in an exceptional recovery and increase in population size of the Yellow-eared Parrot. However, local declines are still being observed, because although breeding success is good the specialised breeding requirements (cavities in dead wax palm trunks) and very fragmented habitat continue to pose challenges.

Most of the attention to the conservation of the Yellow-eared Parrot has been focused on two crucial sites: the Municipality of Roncesvalles, Department of Tolima and the Municipality of Jardín, Department of Antioquia. Now these can be considered as source populations, because the gradual expansion of the parrot's population has necessitated that attention be paid to further areas, and in recent years the Loro Parque Fundación has continued its support for conservation work in three additional municipalities of Tolima, undertaken by another Colombian NGO, Fundación Vida Silvestre (FVS).