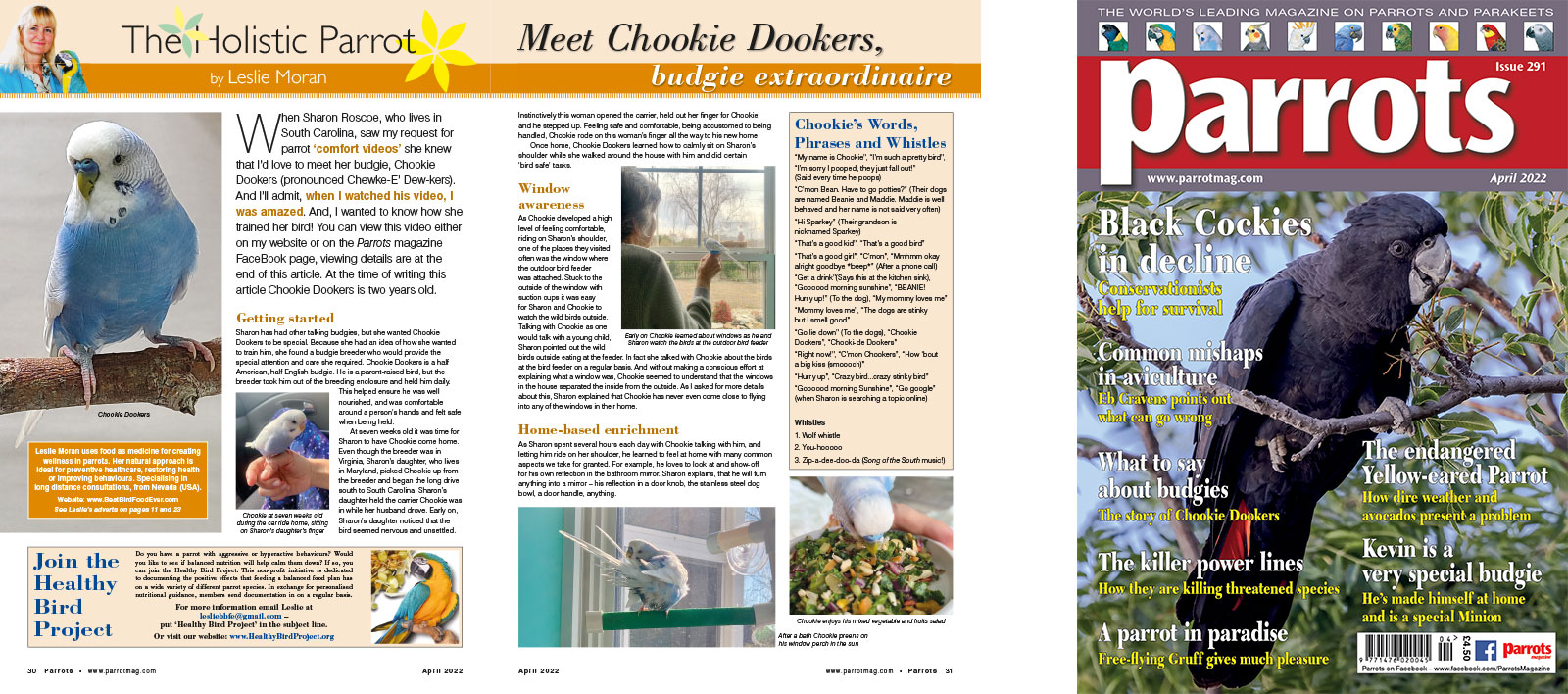 The Holistic Parrot by Leslie Moran

When Sharon Roscoe, who lives in South Carolina, saw my request for parrot 'comfort videos' she knew that I'd love to meet her budgie, Chookie Dookers (pronounced Chewke-E' Dew-kers). And I'll admit, when I watched his video, I was amazed. And, I wanted to know how she trained her bird! You can view this video either on my website or on the Parrots magazine FaceBook page, viewing details are at the end of this article. At the time of writing this article Chookie Dookers is two years old.

Sharon has had other talking budgies, but she wanted Chookie Dookers to be special. Because she had an idea of how she wanted to train him, she found a budgie breeder who would provide the special attention and care she required. Chookie Dookers is a half American, half English budgie. He is a parent-raised bird, but the breeder took him out of the breeding enclosure and held him daily. This helped ensure he was well nourished, and was comfortable around a person's hands and felt safe when being held.

At seven weeks old it was time for Sharon to have Chookie come home. Even though the breeder was in Virginia, Sharon's daughter, who lives in Maryland, picked Chookie up from the breeder and began the long drive south to South Carolina. Sharon's daughter held the carrier Chookie was in while her husband drove. Early on, Sharon's daughter noticed that the bird seemed nervous and unsettled.