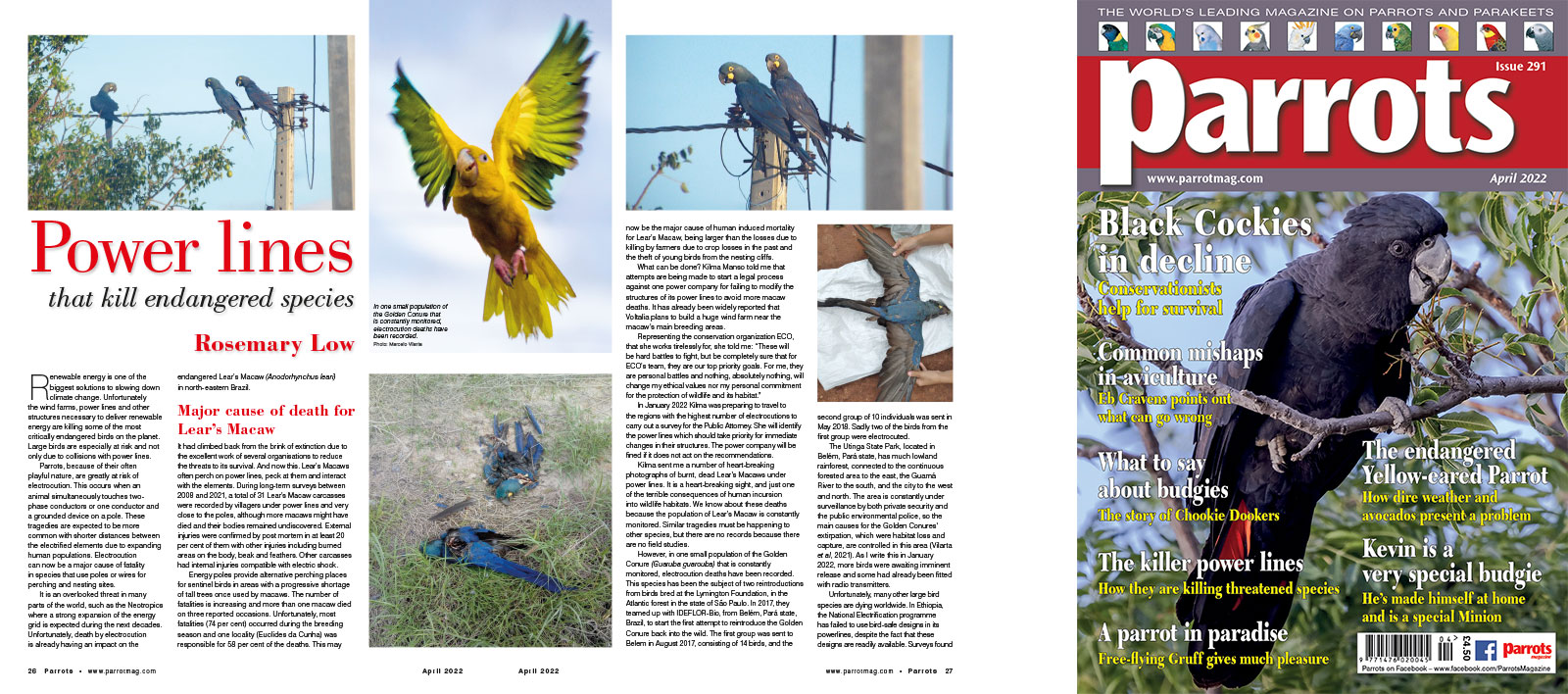 Rosemary Low

Renewable energy is one of the biggest solutions to slowing down climate change. Unfortunately the wind farms, power lines and other structures necessary to deliver renewable energy are killing some of the most critically endangered birds on the planet. Large birds are especially at risk and not only due to collisions with power lines.

Parrots, because of their often playful nature, are greatly at risk of electrocution. This occurs when an animal simultaneously touches two-phase conductors or one conductor and a grounded device on a pole. These tragedies are expected to be more common with shorter distances between the electrified elements due to expanding human populations. Electrocution can now be a major cause of fatality in species that use poles or wires for perching and nesting sites.

It is an overlooked threat in many parts of the world, such as the Neotropics where a strong expansion of the energy grid is expected during the next decades. Unfortunately, death by electrocution is already having an impact on the endangered Lear's Macaw (Anodorhynchus leari) in north-eastern Brazil.