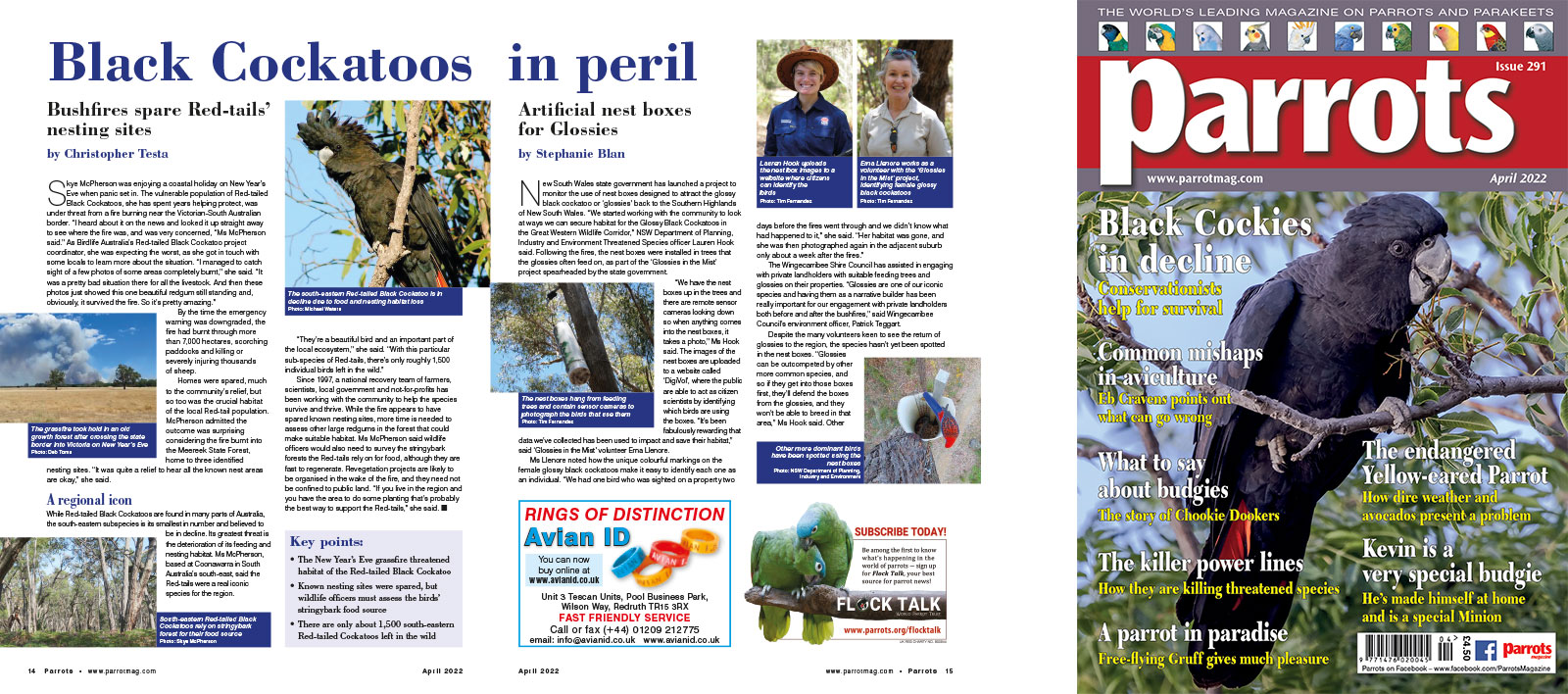 Bushfires spare Red-tails' nesting sites by Christopher Testa & Artificial nest boxes for Glossies by Stephanie Blan

Skye McPherson was enjoying a coastal holiday on New Year's Eve when panic set in. The vulnerable population of Red-tailed Black Cockatoos, she has spent years helping protect, was under threat from a fire burning near the Victorian-South Australian border. "I heard about it on the news and looked it up straight away to see where the fire was, and was very concerned, "Ms McPherson said." As Birdlife Australia's Red-tailed Black Cockatoo project coordinator, she was expecting the worst, as she got in touch with some locals to learn more about the situation. "I managed to catch sight of a few photos of some areas completely burnt," she said. "It was a pretty bad situation there for all the livestock. And then these photos just showed this one beautiful redgum still standing and, obviously, it survived the fire. So it's pretty amazing."

New South Wales state government has launched a project to monitor the use of nest boxes designed to attract the glossy black cockatoo or 'glossies' back to the Southern Highlands of New South Wales. "We started working with the community to look at ways we can secure habitat for the Glossy Black Cockatoos in the Great Western Wildlife Corridor," NSW Department of Planning, Industry and Environment Threatened Species officer Lauren Hook said. Following the fires, the nest boxes were installed in trees that the glossies often feed on, as part of the 'Glossies in the Mist' project spearheaded by the state government.