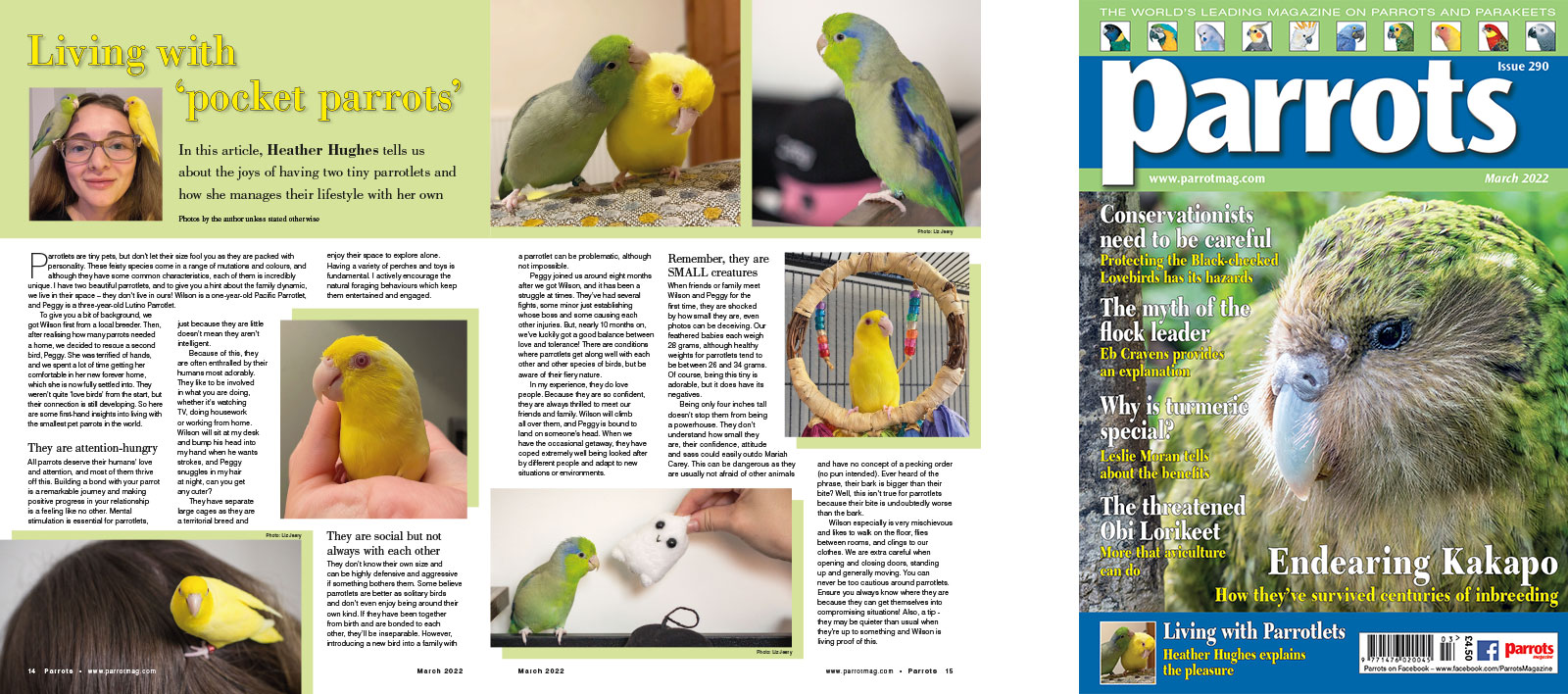 In this article, Heather Hughes tells us about the joys of having two tiny parrotlets and how she manages their lifestyle with her own

Parrotlets are tiny pets, but don't let their size fool you as they are packed with personality. These feisty species come in a range of mutations and colours, and although they have some common characteristics, each of them is incredibly unique. I have two beautiful parrotlets, and to give you a hint about the family dynamic, we live in their space – they don't live in ours! Wilson is a one-year-old Pacific Parrotlet, and Peggy is a three-year-old Lutino Parrotlet.

To give you a bit of background, we got Wilson first from a local breeder. Then, after realising how many parrots needed a home, we decided to rescue a second bird, Peggy. She was terrified of hands, and we spent a lot of time getting her comfortable in her new forever home, which she is now fully settled into. They weren't quite 'love birds' from the start, but their connection is still developing. So here are some first-hand insights into living with the smallest pet parrots in the world.

All parrots deserve their humans' love and attention, and most of them thrive off this. Building a bond with your parrot is a remarkable journey and making positive progress in your relationship is a feeling like no other. Mental stimulation is essential for parrotlets, just because they are little doesn't mean they aren't intelligent.