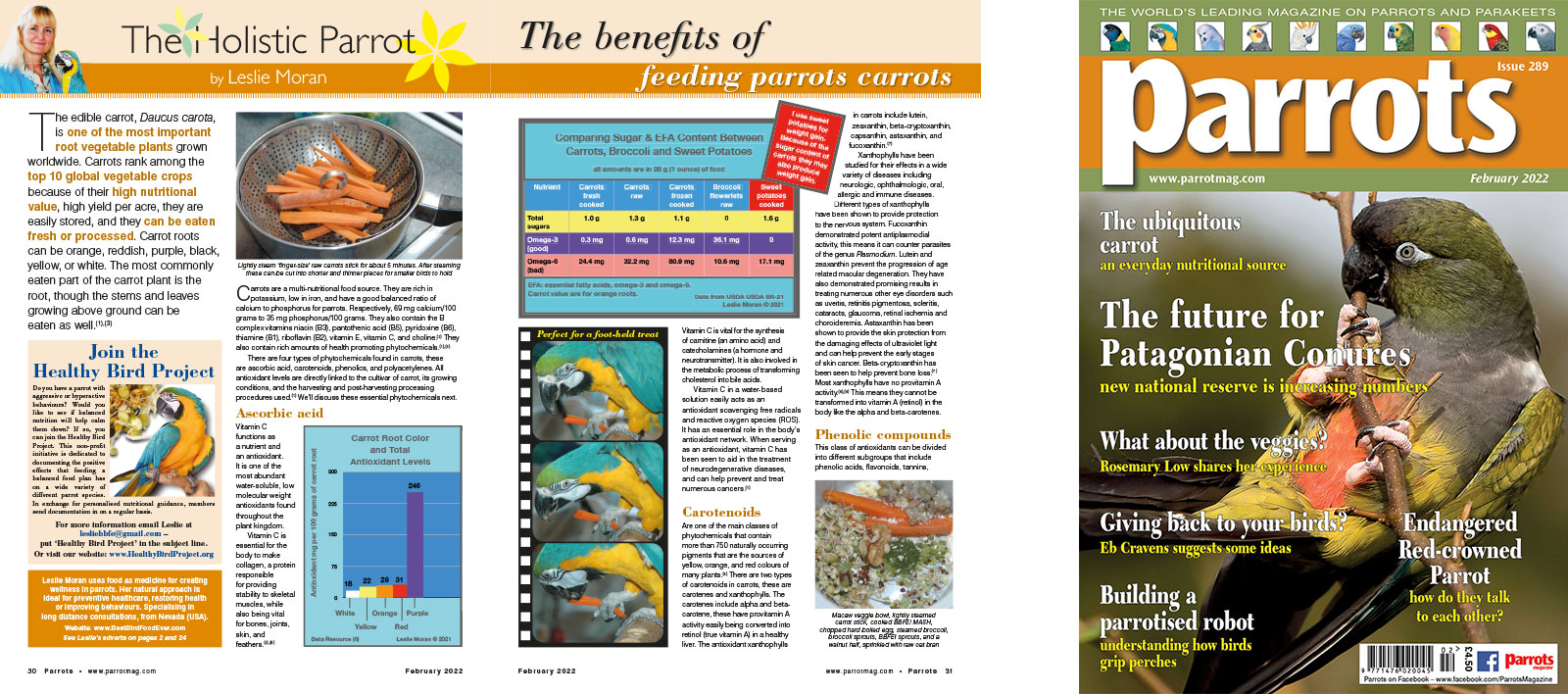 The Holistic Parrot by Leslie Moran

The edible carrot, Daucus carota, is one of the most important root vegetable plants grown worldwide. Carrots rank among the top 10 global vegetable crops because of their high nutritional value, high yield per acre, they are easily stored, and they can be eaten fresh or processed. Carrot roots can be orange, reddish, purple, black, yellow, or white. The most commonly eaten part of the carrot plant is the root, though the stems and leaves growing above ground can be eaten as well.

Carrots are a multi-nutritional food source. They are rich in potassium, low in iron, and have a good balanced ratio of calcium to phosphorus for parrots. Respectively, 69 mg calcium/100 grams to 35 mg phosphorus/100 grams. They also contain the B complex vitamins niacin (B3), pantothenic acid (B5), pyridoxine (B6), thiamine (B1), riboflavin (B2), vitamin E, vitamin C, and choline. They also contain rich amounts of health promoting phytochemicals.

There are four types of phytochemicals found in carrots, these are ascorbic acid, carotenoids, phenolics, and polyacetylenes. All antioxidant levels are directly linked to the cultivar of carrot, its growing conditions, and the harvesting and post-harvesting processing procedures used. We'll discuss these essential phytochemicals next.