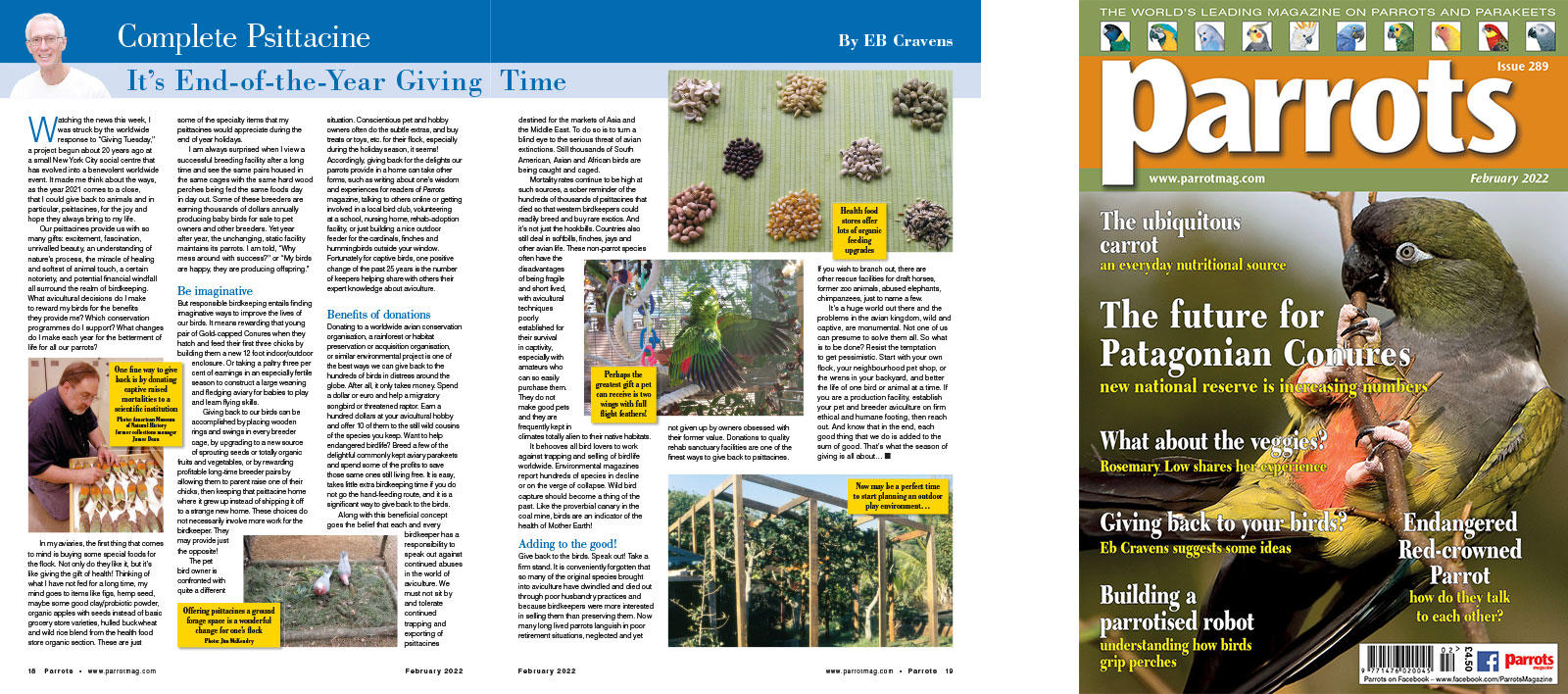 Complete Psittacine by Eb Cravens

Watching the news this week, I was struck by the worldwide response to "Giving Tuesday," a project begun about 20 years ago at a small New York City social centre that has evolved into a benevolent worldwide event. It made me think about the ways, as the year 2021 comes to a close, that I could give back to animals and in particular, psittacines, for the joy and hope they always bring to my life.

Our psittacines provide us with so many gifts: excitement, fascination, unrivalled beauty, an understanding of nature's process, the miracle of healing and softest of animal touch, a certain notoriety, and potential financial windfall all surround the realm of birdkeeping. What avicultural decisions do I make to reward my birds for the benefits they provide me? Which conservation programmes do I support? What changes do I make each year for the betterment of life for all our parrots?

In my aviaries, the first thing that comes to mind is buying some special foods for the flock. Not only do they like it, but it's like giving the gift of health! Thinking of what I have not fed for a long time, my mind goes to items like figs, hemp seed, maybe some good clay/probiotic powder, organic apples with seeds instead of basic grocery store varieties, hulled buckwheat and wild rice blend from the health food store organic section. These are just some of the specialty items that my psittacines would appreciate during the end of year holidays.