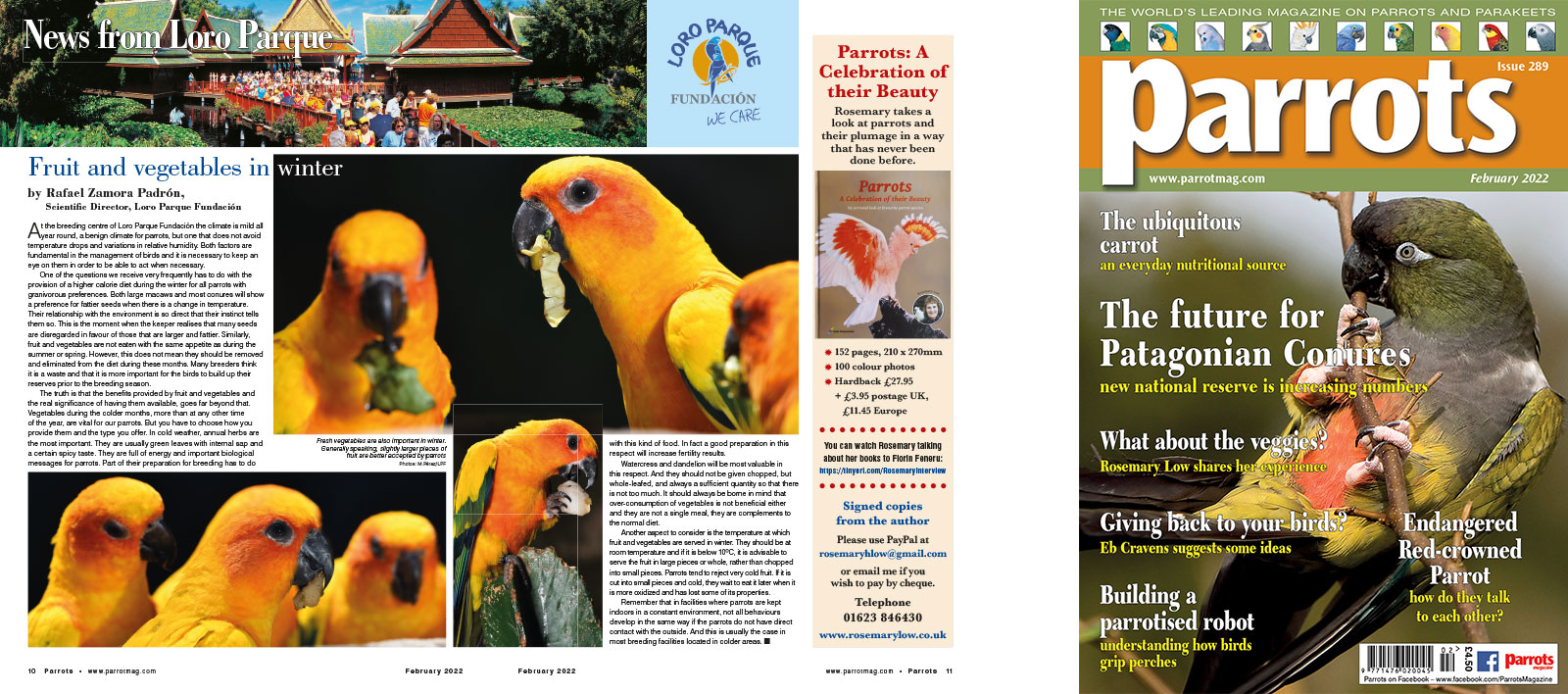 News from Loro Parque by Rafael Zamora Padrón, Scientific Director, Loro Parque Fundación

At the breeding centre of Loro Parque Fundación the climate is mild all year round, a benign climate for parrots, but one that does not avoid temperature drops and variations in relative humidity. Both factors are fundamental in the management of birds and it is necessary to keep an eye on them in order to be able to act when necessary.

One of the questions we receive very frequently has to do with the provision of a higher calorie diet during the winter for all parrots with granivorous preferences. Both large macaws and most conures will show a preference for fattier seeds when there is a change in temperature. Their relationship with the environment is so direct that their instinct tells them so. This is the moment when the keeper realises that many seeds are disregarded in favour of those that are larger and fattier. Similarly, fruit and vegetables are not eaten with the same appetite as during the summer or spring. However, this does not mean they should be removed and eliminated from the diet during these months. Many breeders think it is a waste and that it is more important for the birds to build up their reserves prior to the breeding season.

The truth is that the benefits provided by fruit and vegetables and the real significance of having them available, goes far beyond that. Vegetables during the colder months, more than at any other time of the year, are vital for our parrots. But you have to choose how you provide them and the type you offer. In cold weather, annual herbs are the most important. They are usually green leaves with internal sap and a certain spicy taste. They are full of energy and important biological messages for parrots. Part of their preparation for breeding has to do with this kind of food. In fact a good preparation in this respect will increase fertility results.