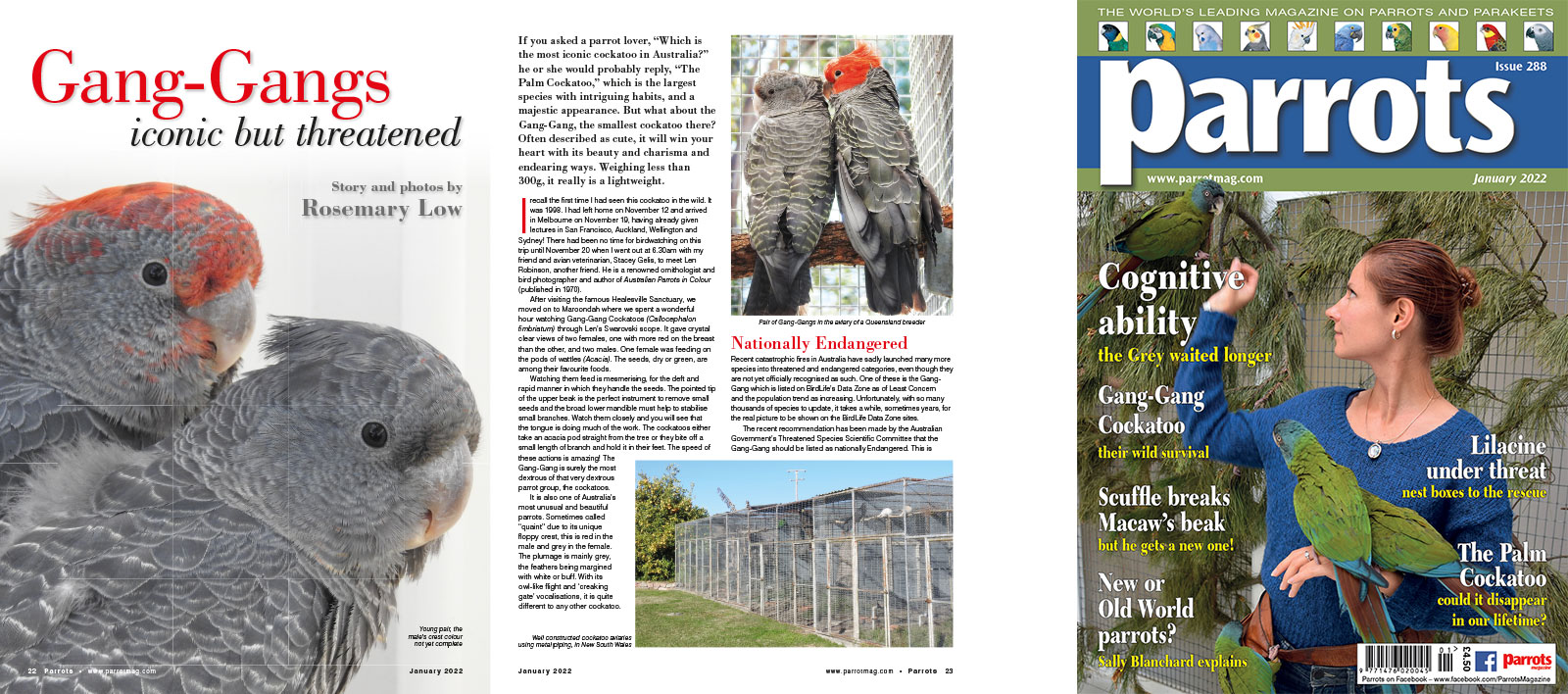 Story and photos by Rosemary Low

If you asked a parrot lover, "Which is the most iconic cockatoo in Australia?" he or she would probably reply, "The Palm Cockatoo," which is the largest species with intriguing habits, and a majestic appearance. But what about the Gang-Gang, the smallest cockatoo there? Often described as cute, it will win your heart with its beauty and charisma and endearing ways. Weighing less than 300g, it really is a lightweight.

I recall the first time I had seen this cockatoo in the wild. It was 1998. I had left home on November 12 and arrived in Melbourne on November 19, having already given lectures in San Francisco, Auckland, Wellington and Sydney! There had been no time for birdwatching on this trip until November 20 when I went out at 6.30am with my friend and avian veterinarian, Stacey Gelis, to meet Len Robinson, another friend. He is a renowned ornithologist and bird photographer and author of Australian Parrots in Colour (published in 1970).

After visiting the famous Healesville Sanctuary, we moved on to Maroondah where we spent a wonderful hour watching Gang-Gang Cockatoos (Callocephalon fimbriatum) through Len's Swarovski scope. It gave crystal clear views of two females, one with more red on the breast than the other, and two males. One female was feeding on the pods of wattles (Acacia). The seeds, dry or green, are among their favourite foods.