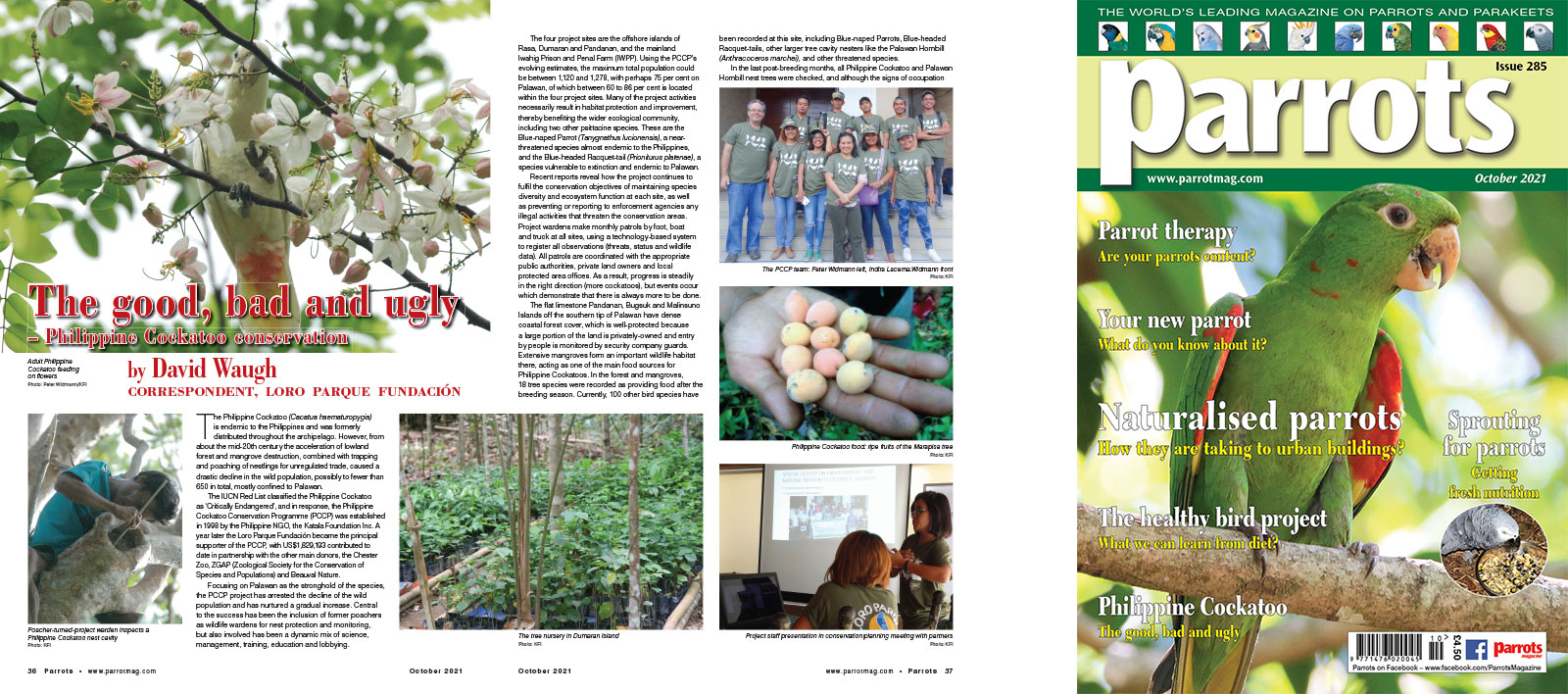 by David Waugh, Correspondent, Loro Parque Fundación

The Philippine Cockatoo (Cacatua haematuropygia) is endemic to the Philippines and was formerly distributed throughout the archipelago. However, from about the mid-20th century the acceleration of lowland forest and mangrove destruction, combined with trapping and poaching of nestlings for unregulated trade, caused a drastic decline in the wild population, possibly to fewer than 650 in total, mostly confined to Palawan.

The IUCN Red List classified the Philippine Cockatoo as 'Critically Endangered', and in response, the Philippine Cockatoo Conservation Programme (PCCP) was established in 1998 by the Philippine NGO, the Katala Foundation Inc. A year later the Loro Parque Fundación became the principal supporter of the PCCP, with US$1,829,193 contributed to date in partnership with the other main donors, the Chester Zoo, ZGAP (Zoological Society for the Conservation of Species and Populations) and Beauval Nature.

Focusing on Palawan as the stronghold of the species, the PCCP project has arrested the decline of the wild population and has nurtured a gradual increase. Central to the success has been the inclusion of former poachers as wildlife wardens for nest protection and monitoring, but also involved has been a dynamic mix of science, management, training, education and lobbying.