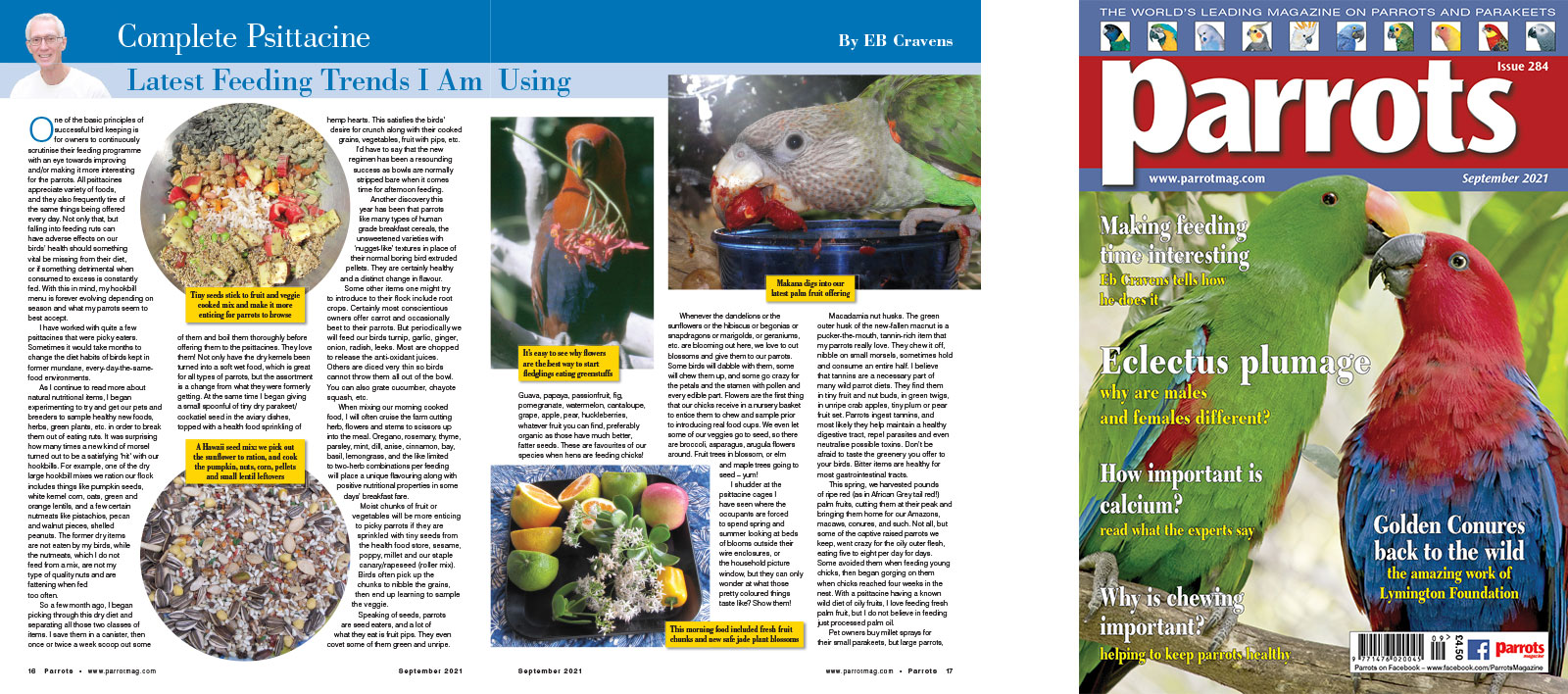 Complete Psittacine by Eb Cravens

One of the basic principles of successful bird keeping is for owners to continuously scrutinise their feeding programme with an eye towards improving and/or making it more interesting for the parrots. All psittacines appreciate variety of foods, and they also frequently tire of the same things being offered every day. Not only that, but falling into feeding ruts can have adverse effects on our birds' health should something vital be missing from their diet, or if something detrimental when consumed to excess is constantly fed. With this in mind, my hookbill menu is forever evolving depending on season and what my parrots seem to best accept.

I have worked with quite a few psittacines that were picky eaters. Sometimes it would take months to change the diet habits of birds kept in former mundane, every-day-the-same-food environments.

As I continue to read more about natural nutritional items, I began experimenting to try and get our pets and breeders to sample healthy new foods, herbs, green plants, etc. in order to break them out of eating ruts. It was surprising how many times a new kind of morsel turned out to be a satisfying 'hit' with our hookbills. For example, one of the dry large hookbill mixes we ration our flock includes things like pumpkin seeds, white kernel corn, oats, green and orange lentils, and a few certain nutmeats like pistachios, pecan and walnut pieces, shelled peanuts. The former dry items are not eaten by my birds, while the nutmeats, which I do not feed from a mix, are not my type of quality nuts and are fattening when fed too often.