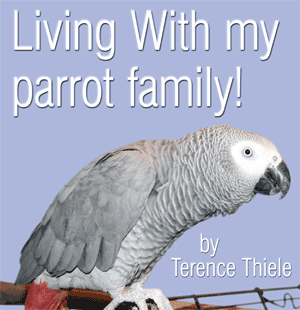 For some years now I have been receiving Parrots through our local book store and decided a few months ago to subscribe direct, a decision I have not regretted as I now receive my magazine on time. I stay in Windhoek in Namibia (Africa) and normally used to receive my magazine a month late and then with our exchange rates, at a premium cost. Today, as I write, is the 23rd July and I have just received the August copy, not bad from the UK to Namibia.
I have enjoyed the company of birds for the last 20 or so years and at one stage even bred our local lovebirds ending up with the most beautiful yellow ones with red heads.
In 2000 I received a baby African Grey from our then Prime Minister and named the bird after him, "Hage" (Geingob). At that stage we were moving to a lodge in the northern part of the country and here Hage grew up and developed after being hand-raised by me and my wife.
Read more in the magazine…