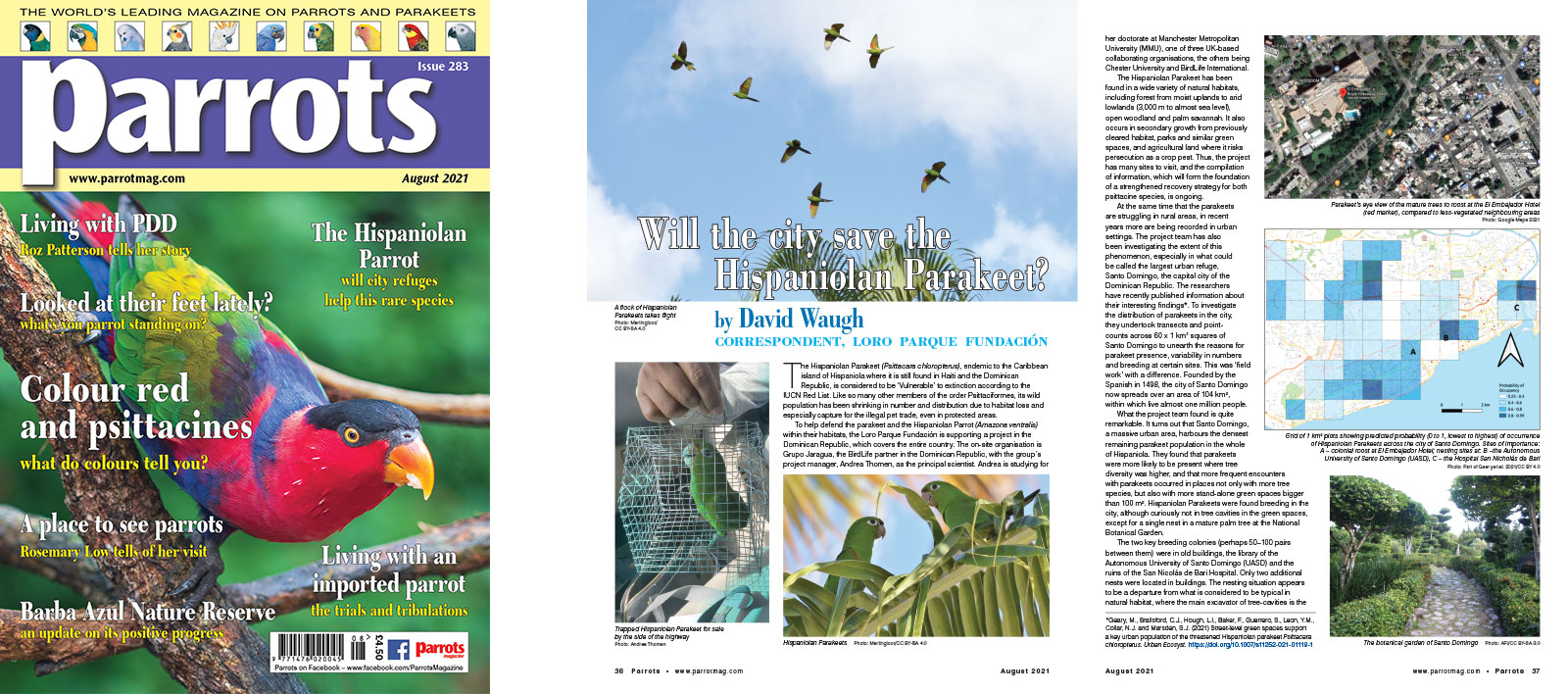 By David Waugh. Correspondent, Loro Parque Fundación

The Hispaniolan Parakeet (Psittacara chloropterus), endemic to the Caribbean island of Hispaniola where it is still found in Haiti and the Dominican Republic, is considered to be 'Vulnerable' to extinction according to the IUCN Red List. Like so many other members of the order Psittaciformes, its wild population has been shrinking in number and distribution due to habitat loss and especially capture for the illegal pet trade, even in protected areas.

To help defend the parakeet and the Hispaniolan Parrot (Amazona ventralis) within their habitats, the Loro Parque Fundación is supporting a project in the Dominican Republic, which covers the entire country. The on-site organisation is Grupo Jaragua, the BirdLife partner in the Dominican Republic, with the group´s project manager, Andrea Thomen, as the principal scientist. Andrea is studying for her doctorate at Manchester Metropolitan University (MMU), one of three UK-based collaborating organisations, the others being Chester University and BirdLife International.

The Hispaniolan Parakeet has been found in a wide variety of natural habitats, including forest from moist uplands to arid lowlands (3,000 m to almost sea level), open woodland and palm savannah. It also occurs in secondary growth from previously cleared habitat, parks and similar green spaces, and agricultural land where it risks persecution as a crop pest. Thus, the project has many sites to visit, and the compilation of information, which will form the foundation of a strengthened recovery strategy for both psittacine species, is ongoing.