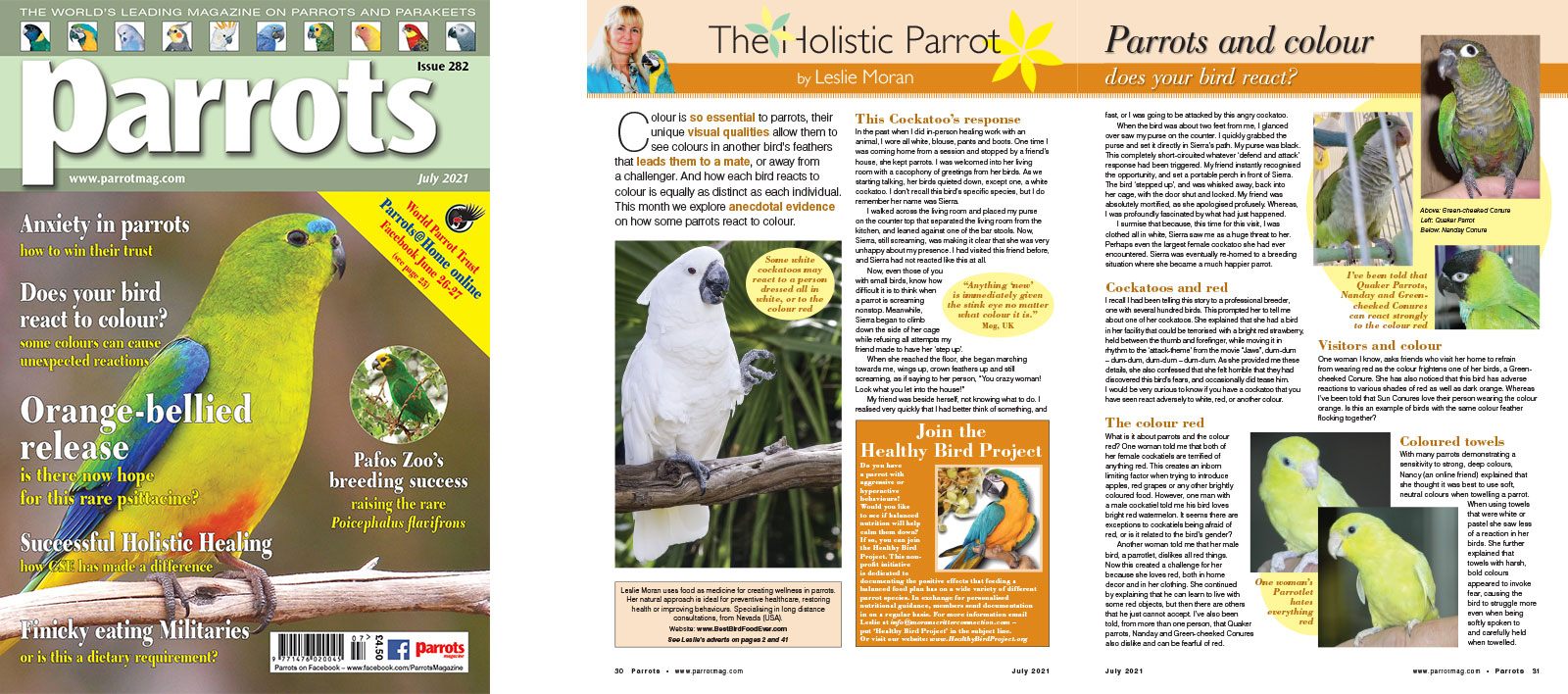 The Holistic Parrot by Leslie Moran

Colour is so essential to parrots, their unique visual qualities allow them to see colours in another bird's feathers that leads them to a mate, or away from a challenger. And how each bird reacts to colour is equally as distinct as each individual. This month we explore anecdotal evidence on how some parrots react to colour.

In the past when I did in-person healing work with an animal, I wore all white, blouse, pants and boots. One time I was coming home from a session and stopped by a friend's house, she kept parrots. I was welcomed into her living room with a cacophony of greetings from her birds. As we starting talking, her birds quieted down, except one, a white cockatoo. I don't recall this bird's specific species, but I do remember her name was Sierra.

I walked across the living room and placed my purse on the counter top that separated the living room from the kitchen, and leaned against one of the bar stools. Now, Sierra, still screaming, was making it clear that she was very unhappy about my presence. I had visited this friend before, and Sierra had not reacted like this at all.