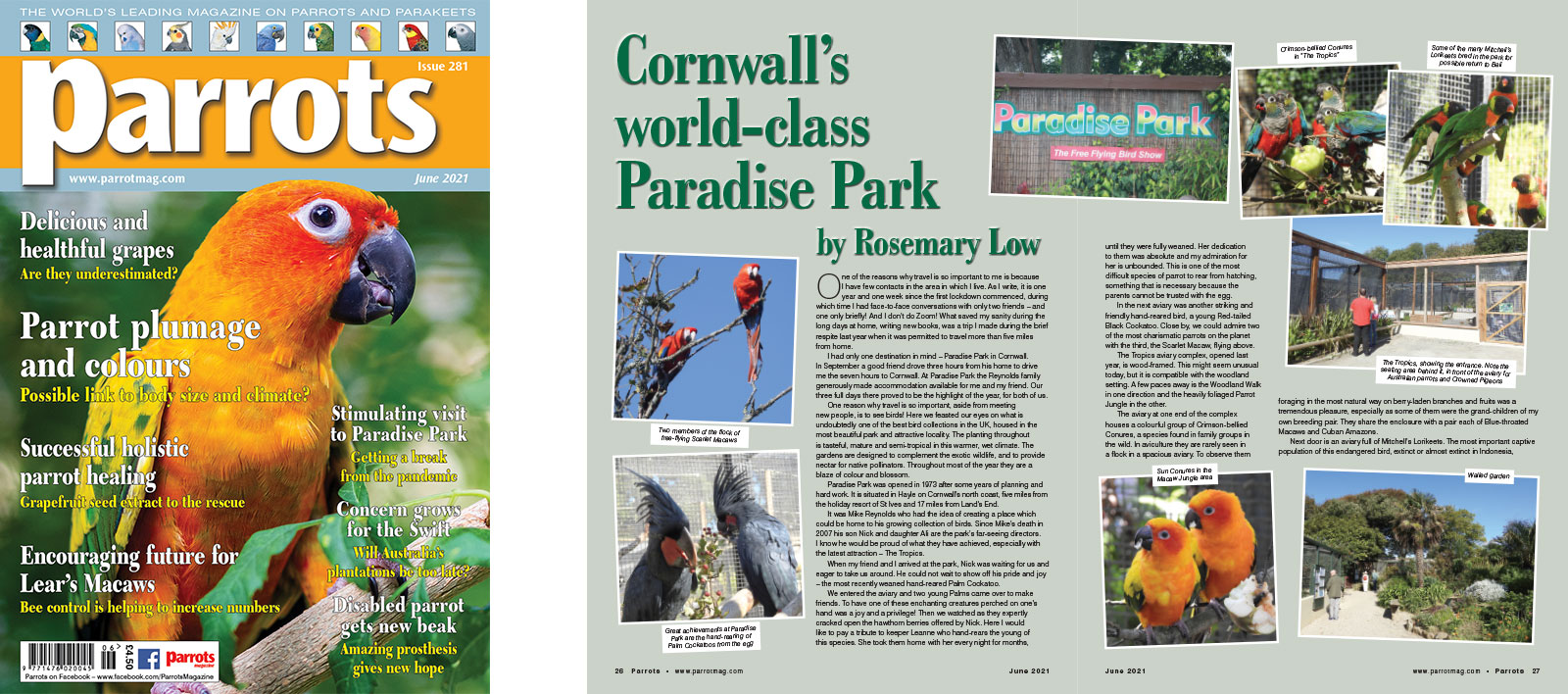 By Rosemary Low

One of the reasons why travel is so important to me is because I have few contacts in the area in which I live. As I write, it is one year and one week since the first lockdown commenced, during which time I had face-to-face conversations with only two friends – and one only briefly! And I don't do Zoom! What saved my sanity during the long days at home, writing new books, was a trip I made during the brief respite last year when it was permitted to travel more than five miles from home.

I had only one destination in mind – Paradise Park in Cornwall. In September a good friend drove three hours from his home to drive me the seven hours to Cornwall. At Paradise Park the Reynolds family generously made accommodation available for me and my friend. Our three full days there proved to be the highlight of the year, for both of us.

One reason why travel is so important, aside from meeting new people, is to see birds! Here we feasted our eyes on what is undoubtedly one of the best bird collections in the UK, housed in the most beautiful park and attractive locality. The planting throughout is tasteful, mature and semi-tropical in this warmer, wet climate. The gardens are designed to complement the exotic wildlife, and to provide nectar for native pollinators. Throughout most of the year they are a blaze of colour and blossom.