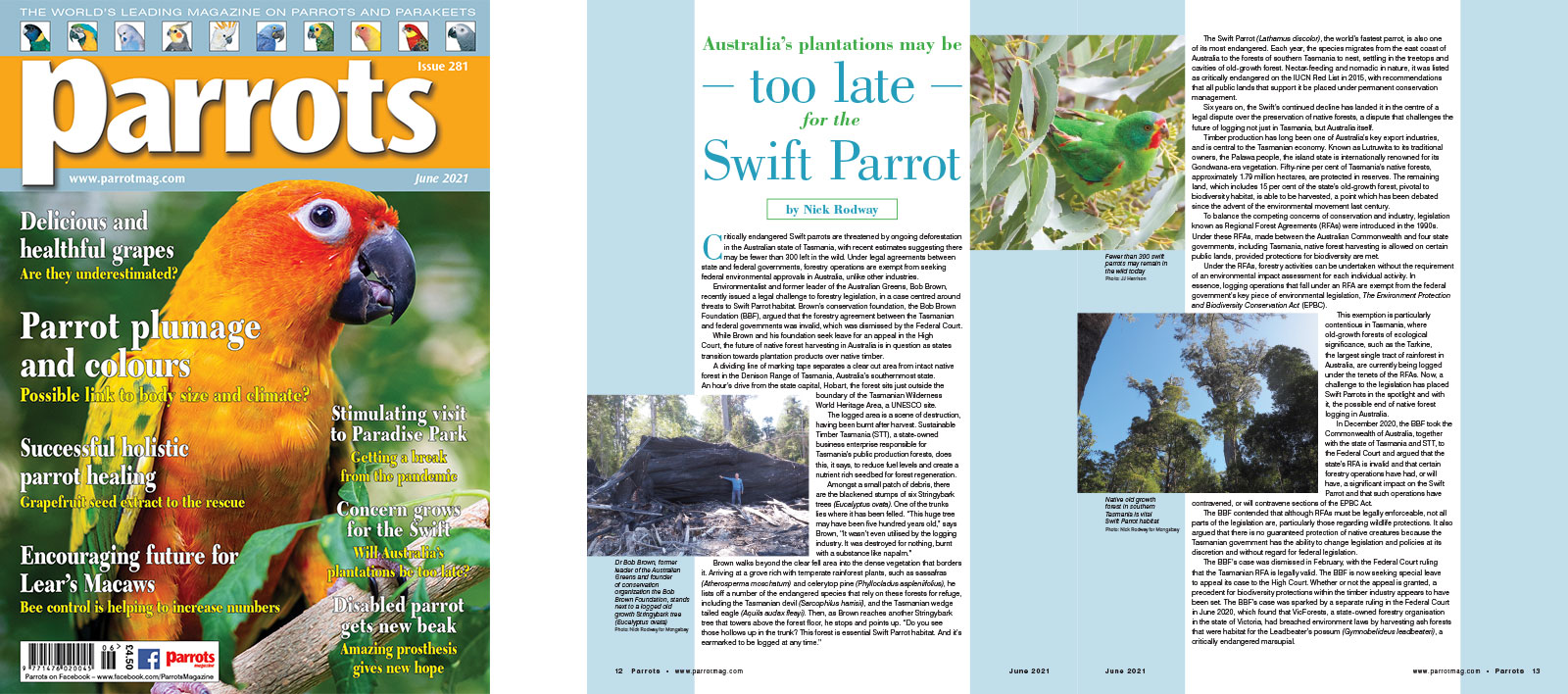 By Nick Rodway

Critically endangered Swift parrots are threatened by ongoing deforestation in the Australian state of Tasmania, with recent estimates suggesting there may be fewer than 300 left in the wild. Under legal agreements between state and federal governments, forestry operations are exempt from seeking federal environmental approvals in Australia, unlike other industries.

Environmentalist and former leader of the Australian Greens, Bob Brown, recently issued a legal challenge to forestry legislation, in a case centred around threats to Swift Parrot habitat. Brown's conservation foundation, the Bob Brown Foundation (BBF), argued that the forestry agreement between the Tasmanian and federal governments was invalid, which was dismissed by the Federal Court.

While Brown and his foundation seek leave for an appeal in the High Court, the future of native forest harvesting in Australia is in question as states transition towards plantation products over native timber.