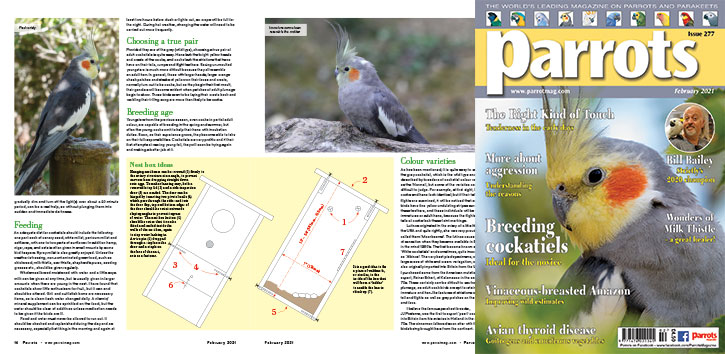 In this first part, Jim Hayward offers excellent advice to anyone thinking of breeding these charming little parrots

Whether you are considering buying a cockatiel as a pet or buying one or more pairs for breeding purposes, you could not have made a better choice with which to begin if this is your first venture into the hobby of bird keeping. Young cockatiels can be turned into amazingly tame pets and can show real affection to their owners. Because of this, they can be ideal for children.

Even so, small children can be malicious towards pets and must be closely supervised with them. From an early age, as soon as they are old enough to understand, children should be taught the needs of their pets with true responsibility and be protective towards them.

With patience, cockatiels can be taught to mimic a little and whistle short tunes. This will add fascination, but the thrill of having a cockatiel flying to them, will most certainly encourage a further interest in bird keeping, which will develop as they approach adulthood and ever after will be a lifelong source of pleasure.