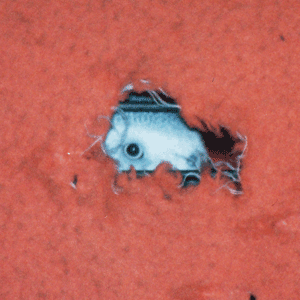 By Bill Naylor – well, Charlie really!
Parrot folk like all birds in captivity prefer regular routines, and familiar faces in familiar places. But recently my familiar surroundings became a war zone.
It all began one evening when my man and the colourful lady stood in front of my cage looking concerned - similar to when I was found stripping the wallpaper. So what are we going to do about Charlie? "I knew it! I was going to be rehomed."
Perhaps I wasn't entertaining enough for them, or too irritating. I really must stop imitating the door bell and smoke alarm.
As their conversation continued, it was revealed the builders who had made such a big noise and mess across the road at number twenty four, had been invited to make a similar noise and mess in our home. Builders are humans with big feet invited into houses to change the colour and the shape of rooms. To enable them to do this they deliver large amounts of dust and carry large objects around. .
Read more in the magazine…