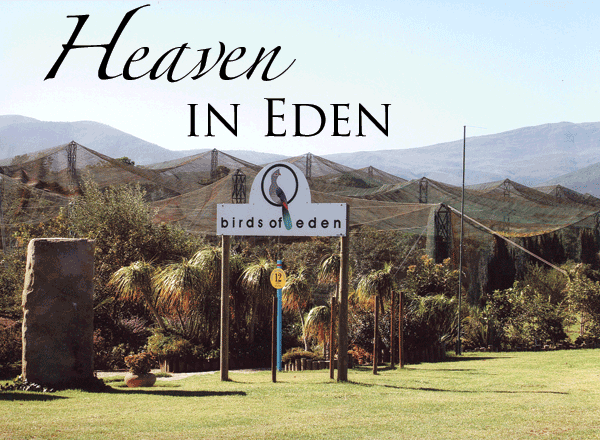 So often when one fulfils a dream, the reality falls short of the expectation, but I can honestly say in this case it exceeded it by far.
For the last couple of years I had been working up to a trip to South Africa and in particular a visit to Birds of Eden. Ever since I had read about it and had seen a snippet on TV, it had fired my imagination.
As we drew up outside the vast canopy, which is situated in beautiful country with a backdrop of mountains just outside Plettenburg Bay, I had to pinch myself to believe that we were actually here.
To put you in the picture, Birds of Eden Sanctuary is the biggest free flight aviary in the world consisting of over two hectares 70 per cent of which is indigenous forest. The canopy height ranges from 34 metres up to 50 metres where the ground falls away into a ravine. There is a raging river running through which incorporates several dams and a waterfall. It opened in 2005 after taking nearly five years to build using local specially trained labour.
Read more in the magazine…