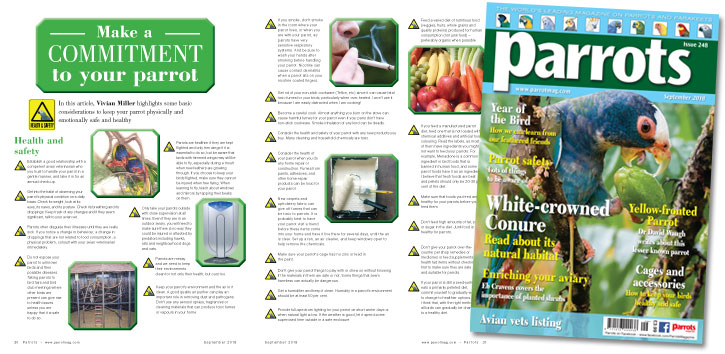 By Vivian Miller
In this article, Vivian Miller highlights some basic considerations to keep your parrot physically and emotionally safe and healthy.

Establish a good relationship with a competent avian veterinarian who you trust to handle your parrot in a gentle manner, and take it in for an annual check-up.

Get into the habit of observing your parrot's physical condition on a daily basis. Check its weight, look at its eyes, its nares, and its posture. Check its breathing band its droppings. Keep track of any changes and if they seem significant, talk to your avian vet..

Buy Now!