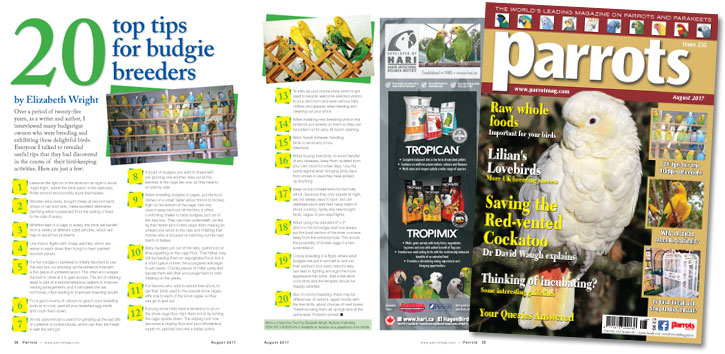 by Elizabeth Wright
Over a period of twenty-five years, as a writer and author, I interviewed many budgerigar owners who were breeding and exhibiting these delightful birds. Everyone I talked to revealed useful tips that they had discovered in the course of their bird-keeping activities. Here are just a few:

1: Leave an 8w light on in the birdroom at night to avoid 'night fright,' where the birds panic in the darkness, flutter around and possibly injure themselves.

2: Wooden wine racks, bought cheap at second hand shops or car boot fairs, make excellent alternative perching when suspended from the ceiling or fixed to the side of aviary.

Buy Now!