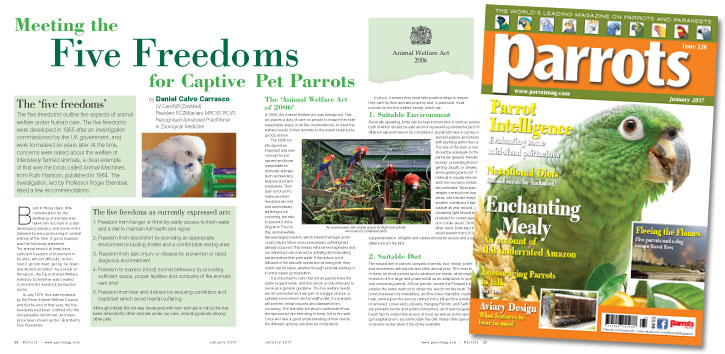 by Daniel Calvo Carrasco
The 'five freedoms' outline five aspects of animal welfare under human care. The five freedoms were developed in 1965 after an investigation commissioned by the UK government, and were formalised six years later. At the time, concerns were raised about the welfare of intensively farmed animals, a clear example of that was the book called Animal Machines, from Ruth Harrison, published in 1964. The investigation, led by Professor Roger Brambell, listed a few recommendations.

Back in those days, little consideration for the wellbeing of animals was taken into account in a fast developing industry, and some of the statements were pioneering in animal welfare at the time. A good example was the following statement:

"An animal should at least have sufficient freedom of movement to be able, without difficulty, to turn round, groom itself, get up, lie down and stretch its limbs". As a result of the report, the Farm Animal Welfare Advisory Committee was created to monitor the livestock production sector.

Buy Now!