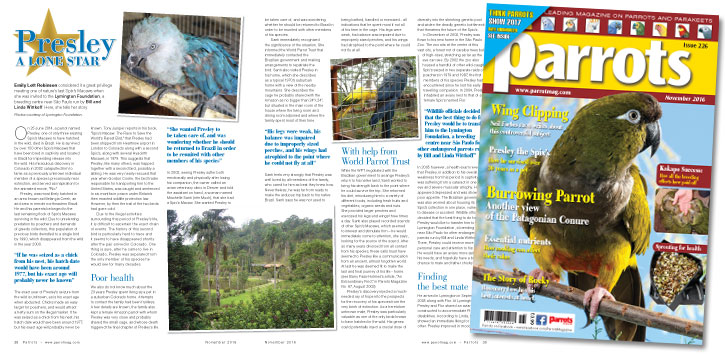 By Emily Lott Robinson
On 25 June 2014, a parrot named Presley, one of only three existing Spix's Macaws to have hatched in the wild, died in Brazil. He is survived by over 150 other Spix's Macaws that have been bred in captivity and located in Brazil for impending release into the wild. His miraculous discovery in Colorado in 2002 catapulted him to fame as a previously unknown individual member of a species precariously near extinction, and served as inspiration for the animated movie, "Rio."

Presley, was most likely hatched in an area known as Melançia Creek, an arid area in remote northeastern Brazil. He and his parents belonged to the last remaining flock of Spix's Macaws surviving in the wild. Due to unrelenting predation by poachers and demands of greedy collectors, this population of precious birds dwindled to a single bird by 1990, which disappeared from the wild in the year 2000.

Buy Now!